Impression Sanjie Liu Show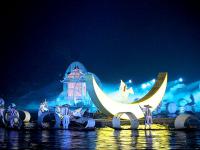 Inquire Now
Overview : We offer reliable ticketing service for Impression Sanjie Liu light show on the Li River - the world largest natural theater.
Tour Code : TS-005
A well-known water staged show in Yangshuo, which was claimed to be the largest outdoor musical in the world, has its performance site on the Li River, together with 12 karst illuminated hills as the setting, and more than 600 performers (mainly local farmers), creating a grand, overwhelming show in front of the audience.

Ordinary Seat - RMB200 per person (C Level)
Superior Seat - RMB240 per person (B2 Level)
VIP Seat - RMB320 per person (B1 Level)
Super VIP Seat - RMB480 per person (A2 Level)
Presidential Seat - RMB680 per person (A1 Level)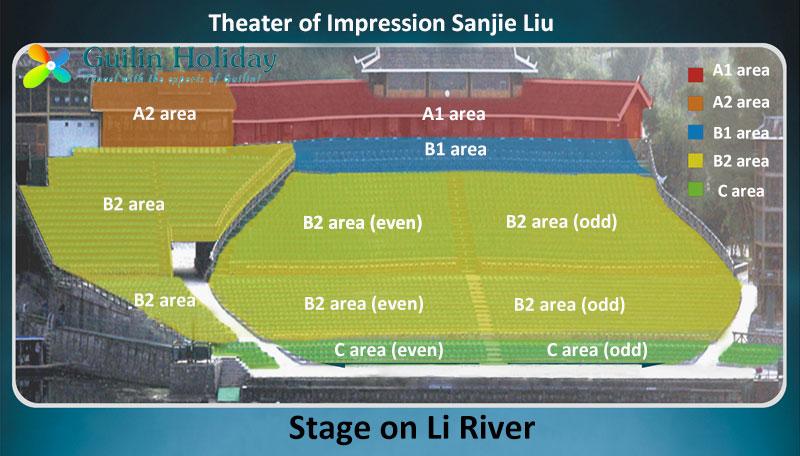 The ticket prices don't include the transfers, we can arrange a van for hotel pick-up and drop-off service. And at the theater, we will arrange a local guide to show you the way (sometimes overcrowded at the entrance).
Good to know
1). Possibly there are 1 or 2 light shows per night, arranged by the theater based on the number of audiences. The first run starts at 20:00, and the second at 21:35. Each run lasts about one hour and 10 minutes. (The specific time is subject to change.)
2). According to the latest updates from the theater of Impression Sanjie Liu, the show will be closed from January 11, and re-starts on February 18, 2018.

Booking Procedure