Our customer center offers practical information for travelers - tours booking, trip planning, and more travel tips. Moreover, you will get a quick on-line reply to the most frequently asked questions. Our goal is to help making your stay in Guilin as hassle-free and enjoyable as possible.
The guideline for our clients to have an idea of how to make the booking with Guilin Holiday. Sample booking precedures:
1Submit an inquiry
4Confirm your service
2Get quick quotation
5Send the payment

3Free alteration
6Enjoy your trip!
Ready to pay for the tour fares?
We offer 4 payment options at your convenience: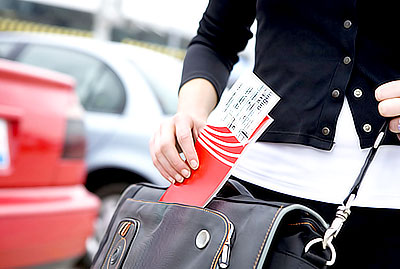 Please read it carefully before you book with us. This section contains important information regarding the rights and liabilities between clients and Guilin Holiday.
Details
Here are the most FAQs (frequently asked questions) from the tourists traveling to Guilin. Please kindly have a look and find some useful information.
More
Q: Are there any ATM services in Guilin?

A: Yes! ATMs are widely scattered in Guilin city. Almost beside every bank office and in the main shopping malls, there are ATMs. But in the counties of Guilin, especially some remote areas, you can't easily find them. So make sure you have withdrawn enough money when you head for the remote areas.

Q: What type of visa do I need?

A: As you are going to travel in China, you need the L visa especially for tourists. The visa is valid for 3 months since the issue date. You can use it to stay in China at most 30 days.

Q: Can I use my mobile phone in Guilin?

A: If your phone is a dual band or tri-band unlocked GSM phone, you may use it here. In case you can't use your phone here, you can solve it with renting an unlocked GSM cell phone pairing with a prepaid SIM card.

Q: Can I bargain in Guilin?

A: You can always bargain with some small vendors of the stalls and shops in the scenic spots. You can sometimes bargain in the restaurants. You can seldom bargain in the supermarkets or department stores, unless you will buy a large amount of merchandises.
Q: What can I do if I lose my property?

A: Please contact your tour-guide in order he/she can help you immediately. If you lose your passport, please report to the local public security organ as soon as possible. Besides, contact the embassy or consulate of your own country and apply for an exit document with the certificate issued by the local public security organ. If you lose your credit card, please report the loss to the issuing bank.

Q: Is the tap water in Guilin hotels drinkable?

A: No. Almost any tap water is undrinkable in China. It's not poisonous, just not as clean as the drinking water. Please buy bottled water or drink boiled tap water.

Q: How about the taxi rate in Guilin?

A: In Guilin city, the taxi rate starts from 8 yuan (including 1 yuan for fuel surcharge). As there're lots of taxis in Guilin, it's very easy to take one by the roadside.

Q: What are accommodations like?

A: Guilin has been a modern and tourist city for a long time. So the hotels in Guilin can meet every visitor's requirements. Guilin has many star-rated hotels. In some areas like Longsheng, star-rated hotels are not available, but staying in a local minority family's home and witnessing their hospitality is a wonderful and unforgettable experience.
Q: Visit the Li River on a bamboo raft or a ship?

A: The bamboo rafts sailing on the Li River are actually PVC rafts. They go through Yangdi and Xingping part which is the best part of Li River. If you decide to take the raft, you need to transfer on a bus/car from Guilin to Yangdi and Xingping to Yangshuo. But if you take the Li River cruise, you'll directly disembark in Yangshuo.

Q: What's the West Street like?

A: West Street is right located at the centre of Yangshuo. It's a small street only about 500 meters long. All kinds of stalls are aligned on both sides of the street. Chinese folk artworks, ancient costumes, typical snacks and even modern 5-D cinema can be found there.

Q: Where can I eat rice noodle in Guilin?

A: Rice noodle is the most renowned snack of Guilin. Restaurants offering rice noodle are scattered all over the streets. Almost every 50 meters can you find a restaurant selling rice noodle. Just sit down and order a bowl of rice noodle. They all are traditional!

Q: Is it a must choosing a hotel right beside the river/lake?

A: A water system called "Two Rivers and Four Lakes" circles and penetrates Guilin city. So, if your hotel is not beside the river / lake, you may still be convenient to view the river / lake by walking a little while.
Any questions? Please feel free to ask us here. You will get a quick reply within a working day.
Contact Us
Email: guilinholiday01@gmail.com
Tel: +86 773 3810160
Fax: +86 773 3810333
Our Working Time :
09:00am-06:00pm (GMT+ 8 hours)
Guilin Holiday Head Office:
Room 706, Jinhe Building, 21 Zhishan Road, Guilin Guangxi, P. R. China, 541002
Client's Feedback
I would like to say that our tour was so great! It was everything we hoped it would be and so much more. Your planning and tour guides were just the best. I can't thank you enough for everything you did. It was definitely a trip of a lifetime and an everlasting idyllic melody playing in our memories.
---- Kathy,USA