8-Day Off the Beaten Track Perfect Guilin Mountain Bike Adventure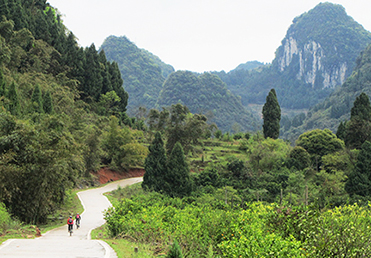 Tour Overview
An authentic mountain bike tour in both the north and south part of Guilin area including LongJi Rice Terraces. This tour is an adventure cycling specially designed for both skilled and leisure cyclists. We bike along the canals, reservoirs, rafting on the Li River, and we cycle through bicycle greenway, less commercialized villages and tracks, experience the diverse scenery in the north and south part of Guilin, discover the local countryside lives and cycle on memorable surfaces.
Duration: 8 Days
Tour Code: CYT-LT-006
Inquire Now
Tour Itinerary
Day 1

Arriving Guilin
You will need to arrange the arrival flight on your own to Guilin city, if your international flight arrives Hongkong airport, it's close to Guilin. Meet and transferred to your hotel from the airport or train station.


Day 2

Longji Rice Terrace Field Trek (B,L,D)
Our supporting van will be ready with our bicycles and pick you up at your hotel. Then we drive to Ping'an village directly (around 2 - 3 hours). Then we will dirve up to the mountain until arrive the entrace of Ping'an Longji Rice Terraces. You are suggested to bring a light carry-on with you for today as we need to hike on the mountain for half an hour, otherwise, you have to hire a local farmer to carry your suitcase up to the village on the mountain.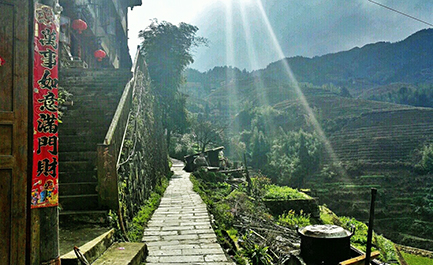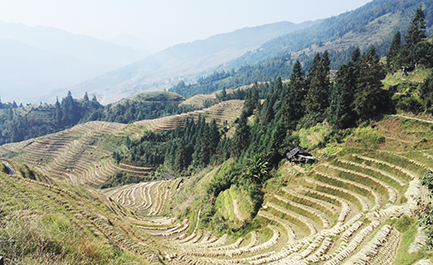 Day 3 Ping'an to Qingshitan 79km (B,L,D)

After a late breakfast and say goodbye to the amazing rice terrace fields, we drive down from the mountain to our cycling start point. Our cycling journey begins from a peaceful village, and then we are facing a big climb for 5KM! Are you ready for this?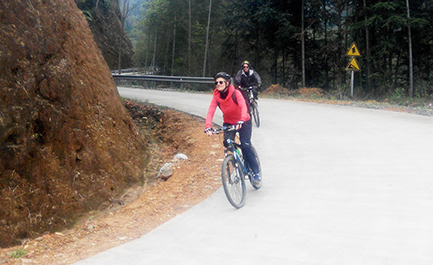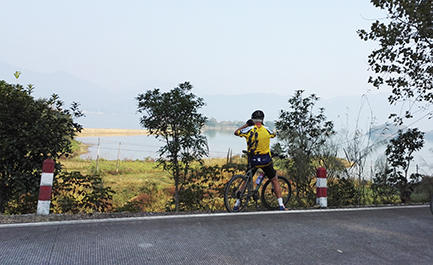 Day 4

Qingshitan - Shenlong Water World Resort KM (B,L,D)
Today's trip covers many off-the-beaten tracks only known by skilled local riders. Please keep your strenth for the long distance today as we are facing many paved, unpaved, short climbs, steep off road downhill, flat or undulating, passing by the north part of Li River, canals, wild mountains and valleys. Our bike trip today also covers the peaceful river and dams hidden in the 'back garden areas of Guilin city'. The greenway paved along the Li River will lead us to our hotel, it will be a colorful cycling experience during your whole life.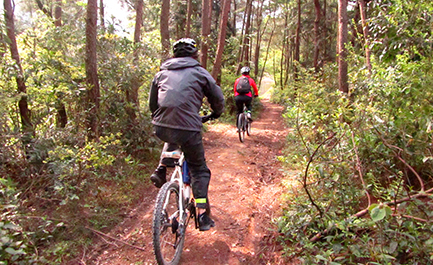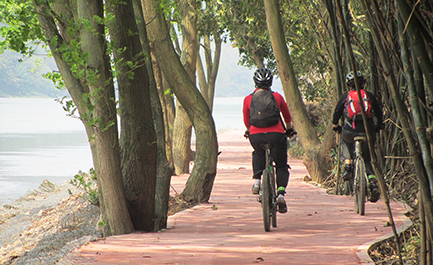 Day 5 Shenlong Water World Resort - Xingping 35 KM (B,L,D)

Today will be another day starts with big climbs, although the road are perfectly paved. We cycle among big Karst landform hills and peaks, enjoy the unique 5 star rest stop along reservoirs, orchard and farmland.

After check-in to our super big scenery-view room with balcony at Xingping,we will cruise on the Li River, enjoy the highlighted section of the River after a short rest.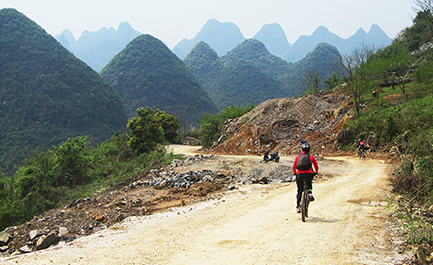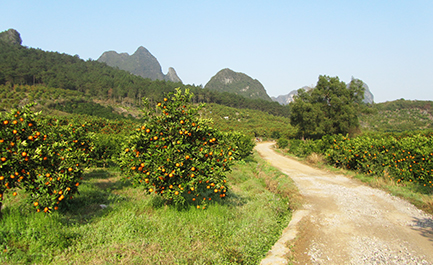 Day 6 Xingping - Yangshuo 35KM (B,L,D)

Today will be a short cycle day, so we can leave Xingping at normal time in the morning and leave more rest time to explore Yangshuo. We mainly cycle on tracks yet we have to face some inevitable main road. The ancient villages of Xingping and Fuli attracts us for a longer staying. It's easier for us to arrange more cycle distance if you do not interested in spending free time at famous but crowded Yangshuo. The light show of LiuSanJie in the evening at Yangshuo is highly recommended after our dinner, book ahead with us please!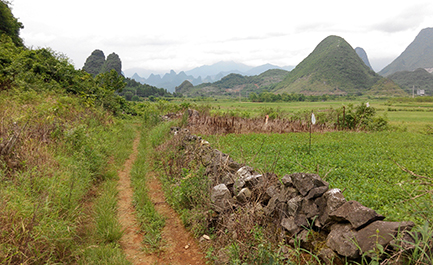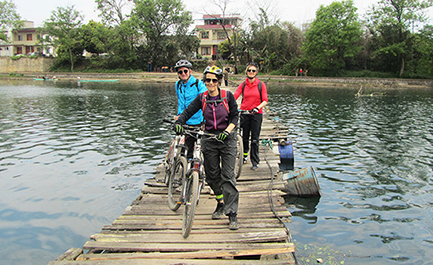 Day 7 Yangshuo - Guilin 65 KM (B,L,D)

The cycle distance for today is not fixed, it's based on your fitness, mood and weather, we suggest a cycle through mountain areas where we are facing a continuing climb up for over 10KM, and many undulating and unpaved steep downhill will test our last cycling day. We can choose other mainly flat road to finish today's biking and all the options today finishes with a transferring back to Guilin city by our supporting van.

Celebrate together with our bike leader and supporting van driver, we will have a supper farewell dinner for you!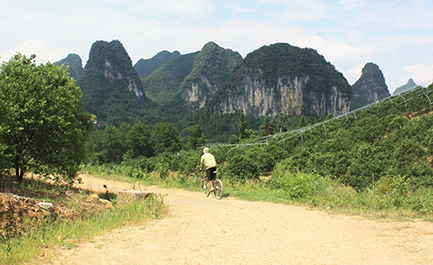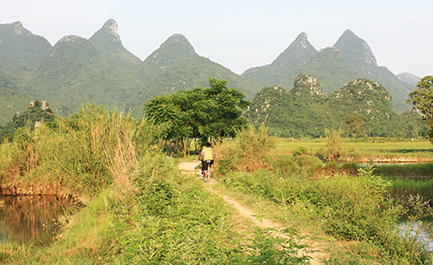 Day 8

Guilin City Visit and Departure (B)
Take taxi for a visit of the Karst Cave - Reed Flute Cave, and then enjoy your free time walk around the nice Guilin city until being transferred to airport.
Price Guide
New Tour! 2016 Price:

(Price based on featured countryside hotels or of the same level of 3 star hotels, twin-beds rooms and Non-holiday dates)
$1420 p.p ( 2 people ) $1150 p.p ( 3 people ) $1020 p.p ( 4-5 people)

Single Room Supplement: USD220