Home
> Guilin Yangtang Airport & Flying Tigers Heritage Park
Guilin Yangtang Airport & Flying Tigers Heritage Park
YangTang, a district of Lingui County of Guilin, is 8 kilometers away from Guilin city proper. It got famous and important as the airport built here used to be one of the most important bases in Southern China for the Flying Tigers -- The 1st American Volunteer Group (AVG) of the Chinese Air Force which was later absorbed into the US 14th Air Force in World War II.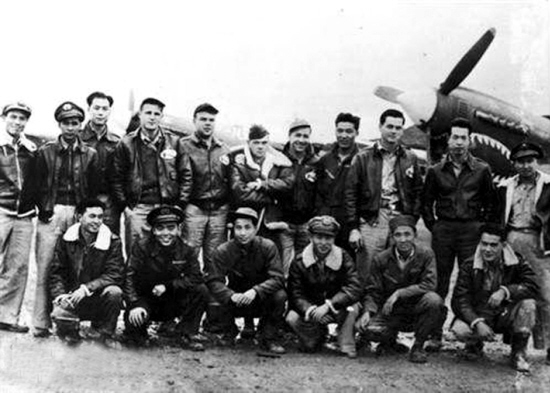 In 1933, a military airport was planned to be built at YangTang of Guilin for military purpose. After the construction was finished at the end of 1933, the first Squadron of Guangxi Air Force started to garrison here. In 1937 after Japanese invaded China, Chiang Kai-shek planned to rebuild this airport in order to make Guilin one of the most important air force bases in southern China to fight against Japanese. The three re-constructions happened in June to November 1939, April to June 1940 and January to March 1941; and totally more than 30000 locals were involved into these re-constructions. Without the help of machines, the airport was built at the backbreaking labor; those locals built this airport just by their two hands and shoulders. They broke the mountains nearby for getting the rocks and stones; 120 people pulling a big stone roller which weighed 12 tons on the runway to compact the pavement.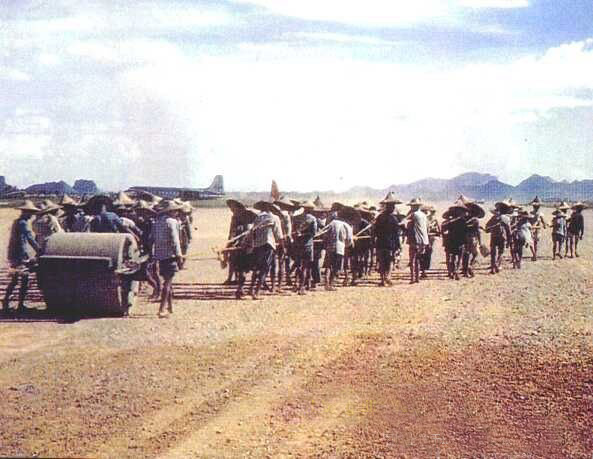 After the re-constructions of Guilin YangTang airport, it covered an area of 3 square kilometers with two runways; the main runway was 2 kilometers long, 75 meters wide and half a meter thick; while the other was 1.5 kilometers long and 50 meters wide.
General Claire Lee Chennault led the 3rd Squadron of AVG came to Guilin, based and garrisoned in YangTang airport on June 11, 1942. At the beginning, Flying Tigers had only 8 fighters and 4 bombers in Guilin, but in 1944, more than 200 different planes garrisoning here. During the war, one of the most important missions was bombing the Japanese Army's bases in south and east China and Japanese water transportation in the sea; Flying Tigers helped Chinese army get back the air control and made the locals avoid the Japanese bombing.
Flying Tigers did great contribution and won great honor in the War of Anti-Fascism. Due to its great contribution, Flying Tigers has been always highly respected by all the Chinese people and sure, will be remembered by Chinese generation to generation.
Today, Flying Tigers Heritage Park is being built on the site of this YangTang airport, and sure, the park and museum will be an important place for Flying Tigers members and relatives and Chinese people to commemorate the past and it will also strengthen the Sino-American relations. Inside, the vestiges of the original Flying Tigers base can be still seen, the site of the Flying Tigers Command Post Cave and the rock on which General Chennault stood to watch air combats are the important markers of that part of history.