Train
Apart from flights, another major transportation in and out of Guilin is by rail. There are trains daily from Guilin to several hundreds of cities in China, and vice versa. Some of which includes popular destinations such as Beijing, Xian, Shanghai, Hangzhou, Guangzhou, Shenzhen, Zhuhai, Qingdao and even Harbin.

There are there major railway stations in Guilin city proper, namely the Guilin Railway Station, Guilin North Railway Station, Guilin West Railway Station. For passengers, it is important to reach the right station to catch the train as they are a bit far apart from one another.
Guilin Railway Station
This train statin, also called Guilin South Railway Station by the locals, is conveniently located in the city proper. There are trains from Guilin Railway Station to major Chinese cities, Most ordinary trains to/from the city are operated here, as well as bullet ones to/from Beijing, Shanghai, and Nanning.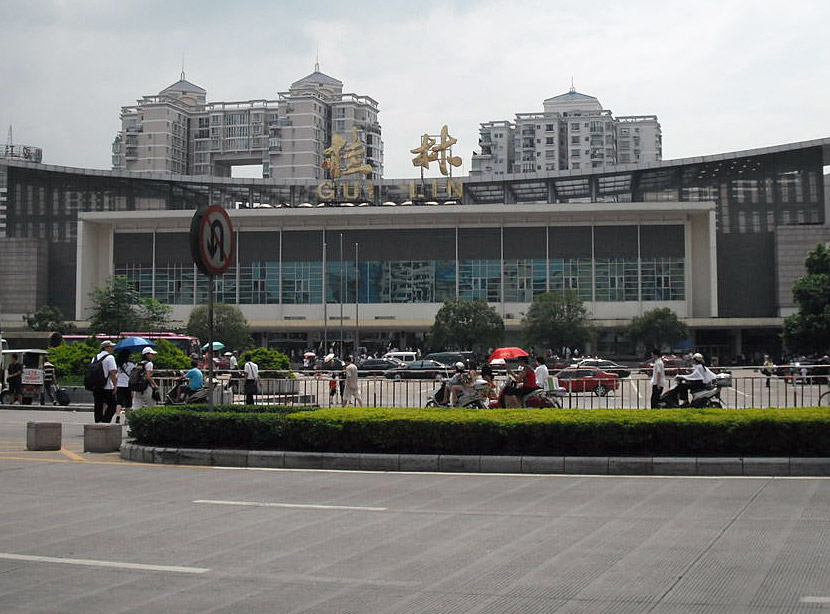 Guilin Railway Station
Chinese Name: 桂林站
Address: 39, Zhongshan Nan Road, Xiangshan District, Guilin
地址:桂林象山区中山南路39号
Guilinbei Railway Station
Guilinbei (Guilin North) Railway Staion mainly operates bullet train to/from Zhuhai, Shenzhen, Guangzhou, Nanning; and some ordinary ones to Beijing.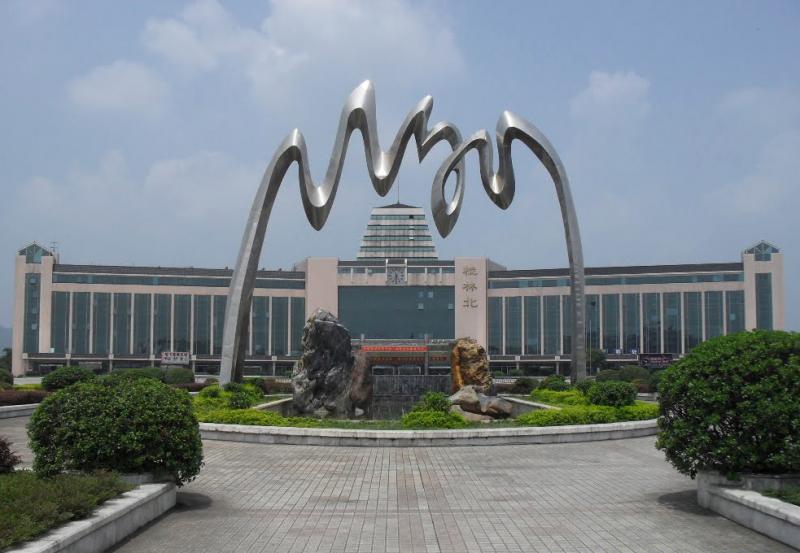 Guilinbei Railway Station
Chinese Name: 桂林北站
Address: Beichen Road, Diechai District, Guilin
地址:桂林叠彩区北辰路
Guilinxi Railway Station
Guilinxi (Guilin West) Railway Station mainly serves the main stops of Guangzhou, Guilin, Yangshuo and Guiyang along Guiyang-Guangzhou High-Speed Railway (HSR).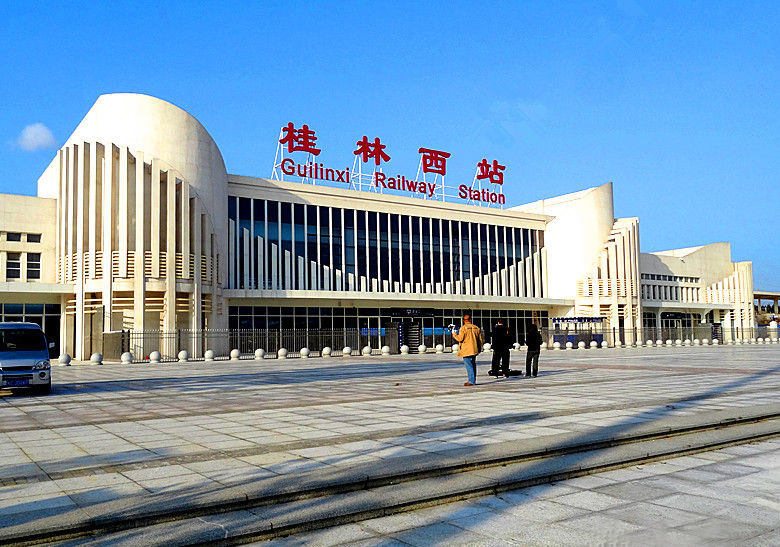 Guilinxi Railway Station
Chinese Name: 桂林西站
Address: Dingjiang Village, Dingjing Town, Lingchuan Country, Guilin
地址:桂林市灵川县定江镇定江村
Actually, there are 9 railway stations in and around Guilin. Except the three ones above in city proper, the other 6 train stations are in country towns under the jurisdiction of Guilin City, that is Yangshuo Railway Station, Xinganbei Railway Station, Quanzhounan Railway Station, Yongfunan Railway Station, Gongcheng Railway Station, and Wutong Railway Station(under construction).