Longsheng Hot Spring Resort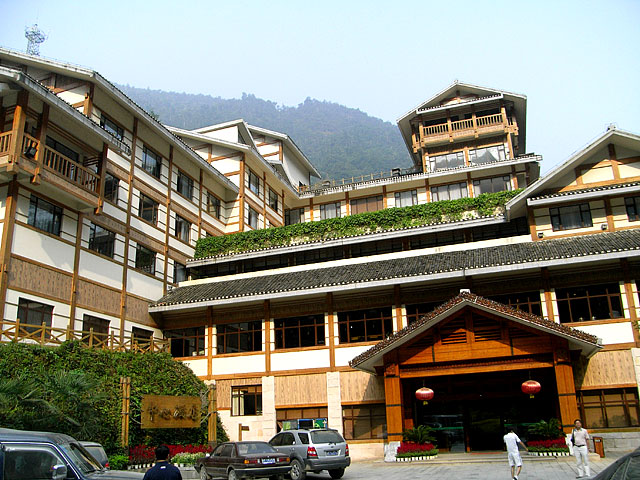 Add: Hot Spring Resort, Jiangdi Village, Longsheng, Guilin
Tel: 86-4008106868

Locations : 112KM from airport; 110KM from railway station; 108KM from downtown; 109KM from commercial center
Surroundings: Longsheng Hot Spring

Descriptions
Longsheng Hot Spring Resort is located in the center of the nationwide AAAA level resort——Longsheng Holiday Resort. Longsheng hot-spring is located in the eastern northern 32 kilometers to Longsheng town, near the low ridge lake. It cost 40 minutes from town by bus.

The Hot Spring Resort is the only five-star hotel in Longsheng town. On one side, it's an original forest without any artificial trace; and on the other side, it's a modern travel infrastructure. Far from the city noise and pollution, Longsheng Holiday Resort is the best place to relax and go on a vacation.

Rooms
Longsheng Hot Spring SPA Hotel has 56 five-star rating business suite, business standard room, landscape villa, and hot-spring swimming pool, VIP area. The bright and broad atmosphere, clean and comfortable rooms will make you feel like at home. It is the best place for all high quality guests.