The White House Hotel Guilin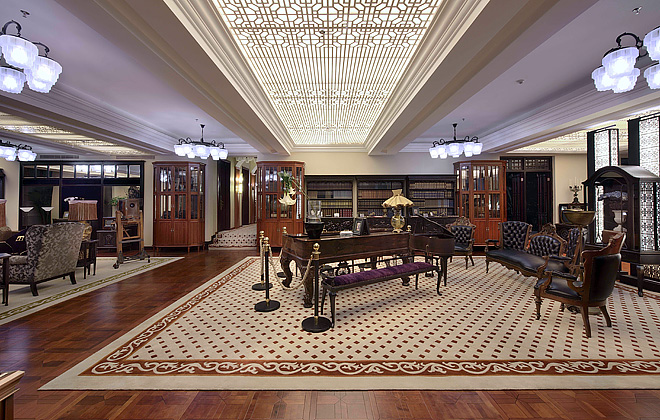 Address: Building 4, No.16 Ronghu North Road, Guilin, China 541001
Tel: +86-0773-8999888
Fax: +86-0773-8989918

Locations : Distance from the city center 1 km, 1.5 km from the railway station, 30 km from the airport
Surroundings: Banyan Lake, Ancient South City Gate
Descriptions
Opened in 2012, the White House Hotel Guilin is a luxurious,museum-like, boutique hotel perfectly located on the west side of Banyan Lake in central Guilin. This charming four-story building was originally built as the residence of Bai Chongxi, an admiral of Republic of China before 1949. Within, the atmosphere is unique - old traditional European style decoration and all those fine vintage furniture.
As for dining, a Chinese restaurant, a western restaurant and a cafe in the hotel provide guests with a variety of dishes and snacks. There are a multi-funtional hall and 3 private banquet hall, for business or private events. Besides, the recreational outlets have bee designed to meet any travelers' need
Rooms
There are 37 well-appointed guest rooms; each one has its own individual design and layout. Featuring a spa bathtub, all rooms are fitted with a mini bar, a fridge and a flat-screen TV with cable channels. There are all the modern amenities guests would expect from a 5-star hotel.