China Guilin International Tourism Expo 2012
The China Guilin International Tourism Expo (CGITE) has successfully concluded its 3rd presentation at the Guilin International Conference & Exhibition Center from 6-8 September 2012. In the theme - Connecting the World, it is an international exhibition for Business & Leisure Travel.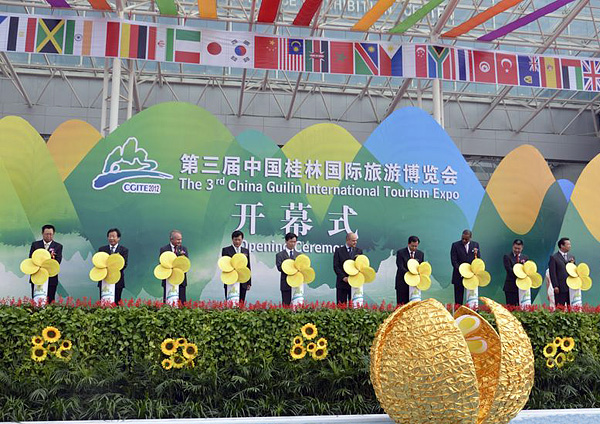 This year, the three-day expo covers an area of 22,000 sq. m, brought 800 exhibitors from 60 countries together with over 50 local cities to an audience of 7,000 trade visitors and 160,000 public visitors. In terms of the scale and quality, the CGITE 2012 is surely unprecedented, 10% more than the previous two.
Since its debut in September 2010, the CGITE series has seen a remarkable progress; and it offers a key strategic platform for leading industry players to tap into the booming Chinese outbound tourism market.