Guangxi Garden Horticultural Expo 2012
The opening ceremony of the second Guangxi Garden & Horticulture Expo is held in Guilin, southwest China's Guangxi Zhuang Autonomous Region, Septembler 28, 2012.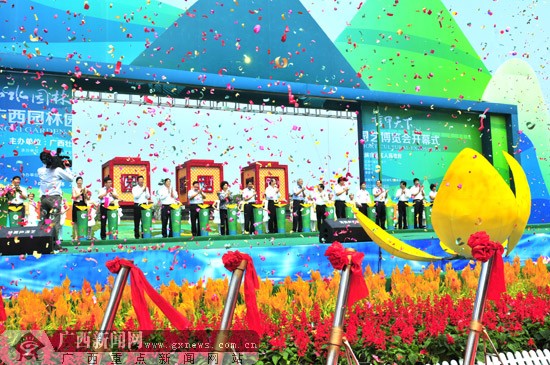 The expo park, with an area of 903,300 square meters, embodies the designing ideas of green, ecology, humanity, and harmony. Several styles of gardening and horticulture, as well as unique local landscapes from 14 regions and cities in Guangxi are displayed in the garden.
The annual expo is hosted by 14 cities in the region on a rotational basis, from the end of September to the mid-October. Each year, a bid is held for the right to host the event the following year. The second exposition held in Guilin will promote and speed up the development of tourism industry.