Guilin promotional video debut in Times Square
A 60-second video promoting Guilin made debut in New York's iconic Times Square, showing the harmonious beauty of Guilin landscapes and culture to the rest of the world.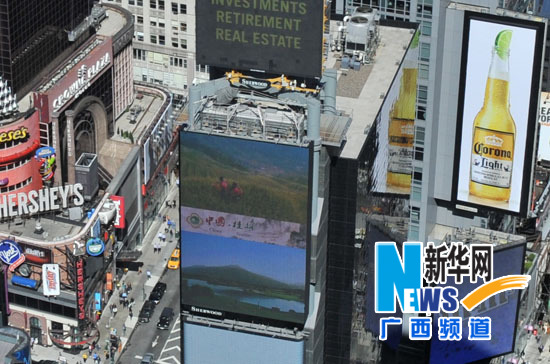 The promotional video, called "This is Guilin," began to screen on October 1. It was shown on a 18-meter-high by 12-meter-wide billboard at 2 Times Square.
Guilin is a world-famous tourist city for its stunning karst landscape, idyllic countryside scenery, and colorful ethnic culture. In the Video, Li River, Yangshuo West Street, Longji Rice Terraces, and other spots are presented with an English introduction.
Previously, China had broadcast a series of videos to promote its national image on the square. The move adds Guillin to the list of major Chinese cities such as Beijing, Shanghai, and Chengdu that advertise their attractions abroad.