Yangshuo Climbing Festival 2012
The fifth annual Yangshuo Climbing Festival ran from November 9th to 11th, 2012. About 500 climbers from throughout China and 12 other countries got together to attend the event.
This year's festival program includes treasure hunt, men/women bouldering competition, best photo contest, climbing music festival, gibbon slacklining competition, CMDI climbing skills clinics, cross-country mountain bike race, and more.
Since the first festival was held in 2008, it has grown to be China's most popular climbing festival. It aims to promote the development of rock climbing as a new sport in China and to help build a sense of community amongst climbers in China and from around the world.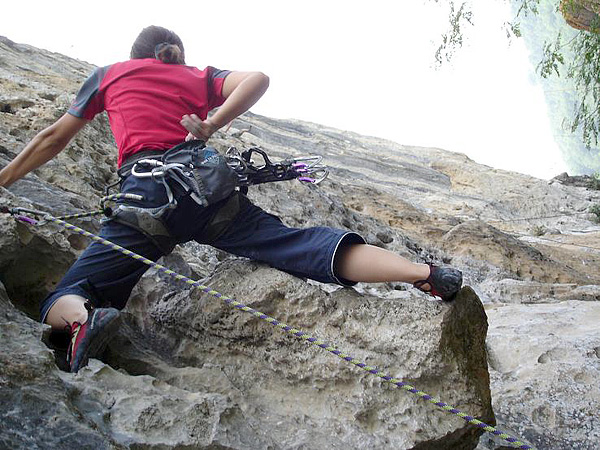 For rock climbers, Yangshuo is a magic place covered vastly with karst peaks. The limestone cliffs make for ideal conditions, and the many mountains offer varied routes for all levels. There are eight major peaks in regular use, already providing more than 250 bolted climbs. And, new climbing routes are being set almost every day. Yangshuo is fast becoming one of the hottest climbing destinations in Asia.