One-day relaxing Nong Jia Le at Daxu ancient town and Maozhou Island
What is Nong Jia Le (农家乐)? The Nong Jia Le, literally "have fun in farmers' home", is a new tourism model in Southern China. It is often run by a farmers' family, providing home-cooked meals and even comfortable accommodation. And, most importantly, it thus offers a relaxing escape from bustling city life. On December 8, our company organized a one-day winter outing for Maozhou island near Daxu ancient town, to experience the "Nong Jia Le".

About 23 km south of Guilin, Daxu is a 1.000-year-old ancient town on the east bank of the Li River. It took us a 30-minuter drive to reach it from Guilin. A flagstone street, lined with well-preserved buildings, runs two kilometers along the river bank through the town.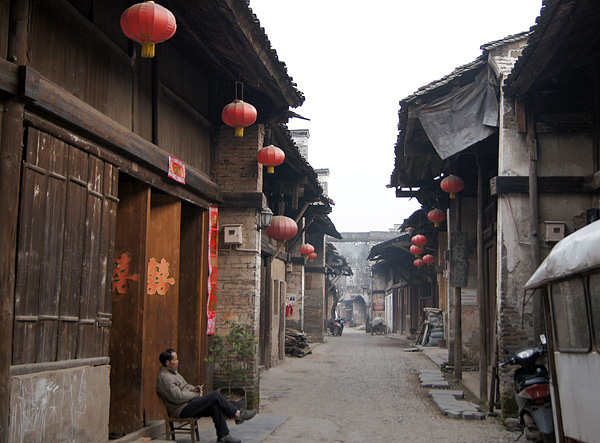 Directly opposite to Daxu ancient town stand Maozhou island - the biggest one on Li River. Since 2002, the local folks on the island have developed rural ecotourism. Visitors are invited to have meals and stay overnight at their houses. A 5-minute boat trip took us to cross the river to the island. We got off the boat, and walked down the country lane to a reserved farmhouse. The host offered tea and some fruits to us. A few minutes later, our 2 point shooting contest began.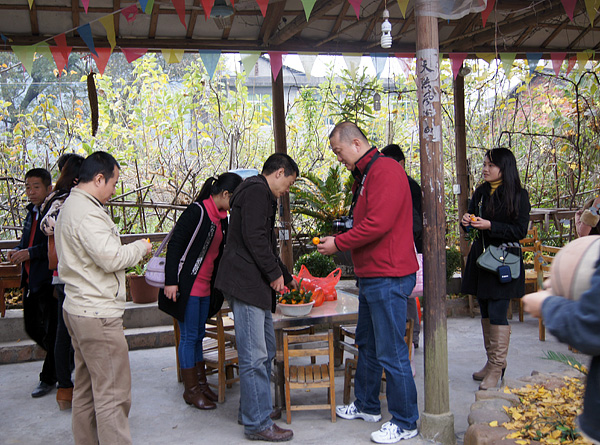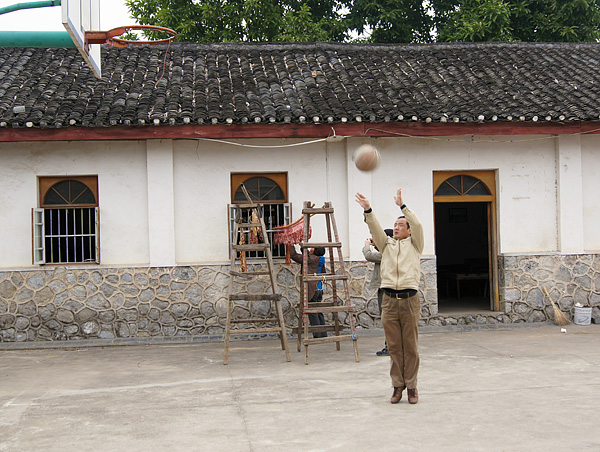 Soon, our lunch was ready. It was 12:30 in the afternoon. We had ordered chicken soup, stir fried duck with black fungus, scrambled eggs, and some vegetable dishes. For the cold weather, the first two dishes was served in a wok directly put on the top of an induction cooker. We all enjoy the meal so much.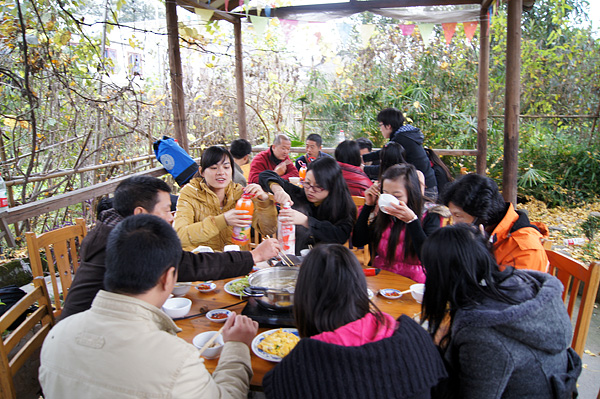 After lunch, we started a round-the-island hike to explore Guilin's countryside. All the way, walked on the narrow lane between fields, cross the bridges, and through bamboo forest. There are lots of fruit trees and vegetables growing on either side of the road. The locals were working in the fields, or chatting at the door. What a peaceful and serene place!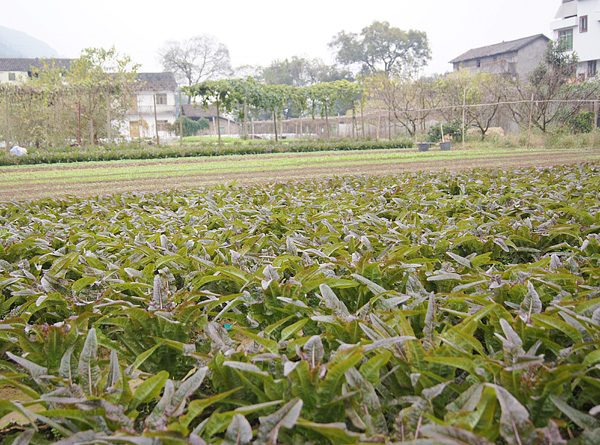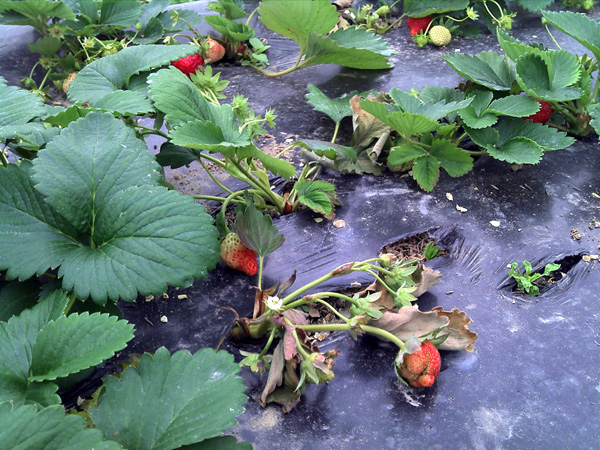 At 15:00, it was time to have a barbecue. Some were turning the roasting spits by the barbecue grill; others were playing chess or cards.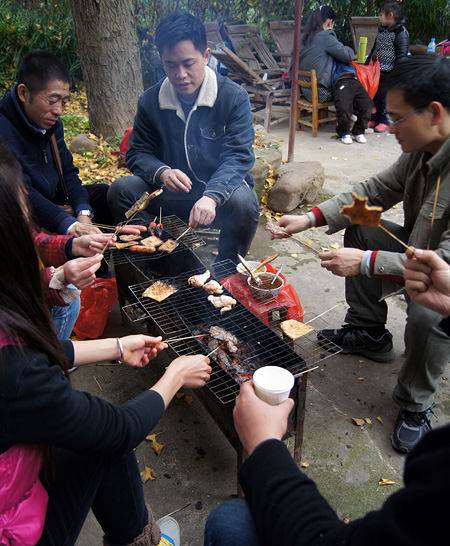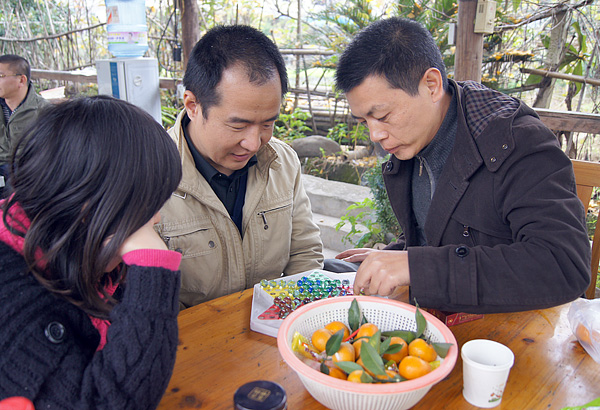 Happy time really flies. When it was dark, we went for a drive to Guilin. We did not plan to stay overnight, but it would have been nice, I think. For the day trip, the rural scenery was really a refreshment to us.