Moondance Boutique Resort Yangshuo
On November 9, 2012, our company made an on-the-spot inspection to Monndance Boutique Resort. The hotel is frequently-used and highly recommended by our clients.

The Moondance Resort is a boutique hotel located in Fenglou village, just 8 km away from Yangshuo downtown. Nestled along the Jinbao River, between the famous Big Banyan Tree and Moon Hill, it intergrates the natural beauty of mountains and rivers in Yangshuo. The hotel itself breaths out a warm and welcoming atmosphere.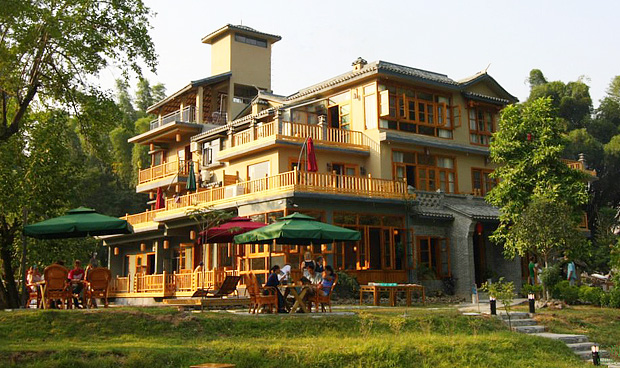 The three-floor boutique resort houses 12 large and non-identical suites. It offers three ground-floor suites along the fish pond, five grand suites at the second floor and four top floor suites with marvellous views. These well-designed suites are equipped with a big bathroom, a private balcony, wifi and movie request-on-demand. What's special about these suites is that each one caters to the specific needs of guests, available for families, lovers or friends.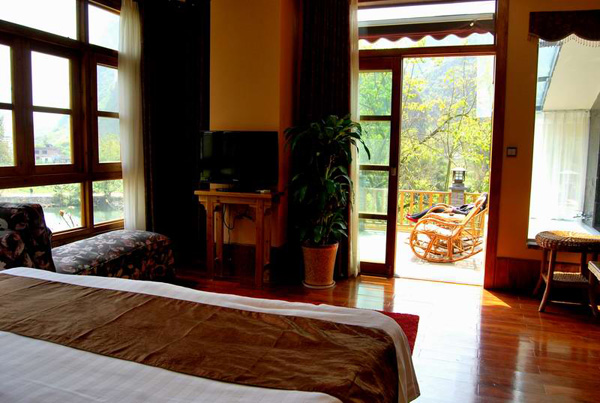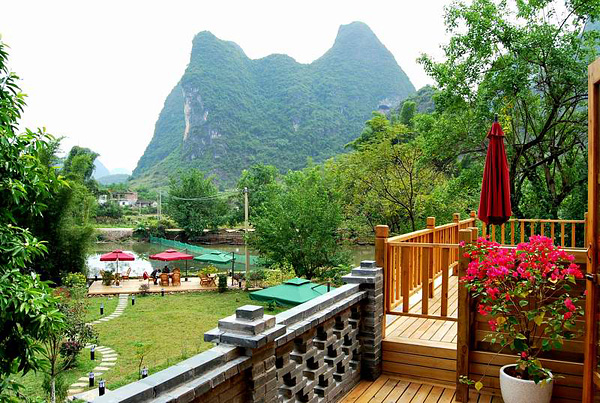 The restaurant serves a selection of Chinese and Western dishes. The food on the menu is good enough that the hotel, i think, cound advertise the restaurant for dinner solely. Moreover, guests can go to pick vegetables in the grounds behind the resort, and then let the chef turn it into a fresh meal.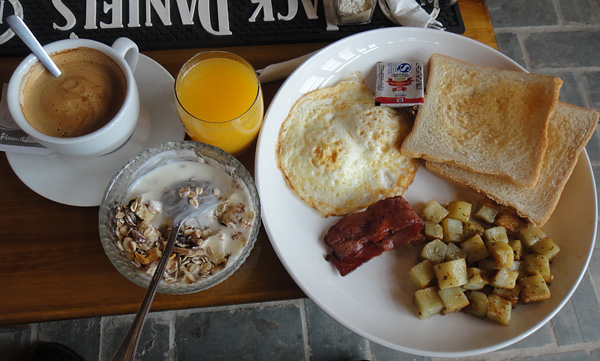 At leisure, guests can have fun in the outdoor swimming pool and sip wine in the bar. Also, explore the quiet backroads on bicylce; hike the lush buffalo trails on foot; and... People can enjoy a panoramic view of the idyllic landscape in Yangshou countryside.