Our year-end party before Chinese New Year
As Chinese New Year approaches, it is coming around to the time when our company holds a year-end party. So exciting, we were all looking forward to the annual meeting party. It not only serves as a perfect platform for the management to communicate with staff, but also offers us an opportunity to showcase talent.

On January 18th, we started our two-day impressive group outing at Guilin Merryland Resort Hotel in Xing'an country, about 70 km north of Guilin. We began our trip from Guilin to Xing'an country at 1:30, and it took us 2 hours to reach the booked hotel.

After check in and a short break, our year-end party kicked off. Firstly, our managers made a speech in turn. They summarized 2012's work, express their gratitude to employees and motivate the passion for work. And, Shirley, as the representative of employees, also made her voice heard. After that, we were divide into five groups for discussion.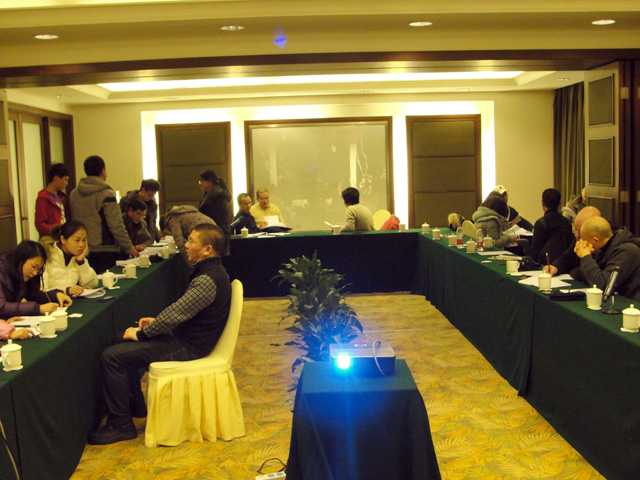 Around 5:30, it was time to have dinner. Our enjoy a self-service hot pot in the cafeteria. It could not be any better to enjoy a steaming food in the cold winter. With the 2013 Snake Year is coming, we toasted and sent our wishes to each other.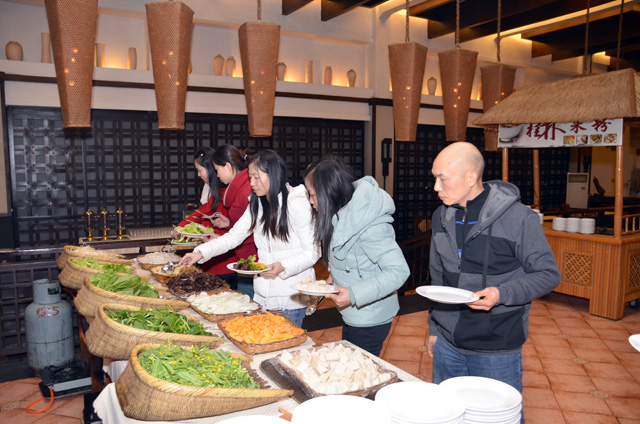 The period after dinner was given over to games. Our company values teamwork; and likewise, we need to cooperate perfectly to win the game.