Chinese New Year Celebration
The Spring Festival, which begins on February 10 this year, marks the start of the Chinese Lunar New Year. It serves as an important occasion for family reunions, just like Christmas in the West. According to tradition, Chinese New Year celebration formally starts on Lunar New Year's Eve and ends with the Lantern Festival that falls on the 15th day of the first lunar month.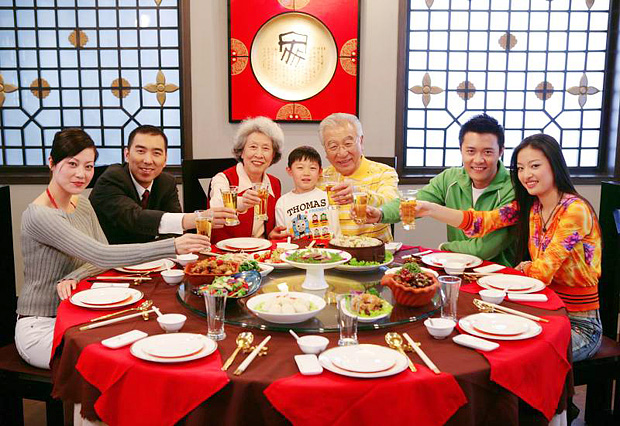 A family reunion dinner on New Year's Eve is a most important event of celebration. On this day, all family members gather in reunion at a round table filled with traditonal dishes. A dish consisting of fish will appear on the tables of all Chinese families, which symbolizes surplus or success. After dinner, people make dumplings to eat around midnight in northern China. In the south, it is customary to make a glutinous new year cake. At midnight, people set off firecrackers to scare off evil spirits and welcome the new year.
The first day of Chinese New Year is a time to honor senior members of the family. After getting up in the morning, people typically wear new clothes from head to toe and pay visits to their parents or grandparents. Those who are married give red envelopes containing cash to youngsters as a form of blessing.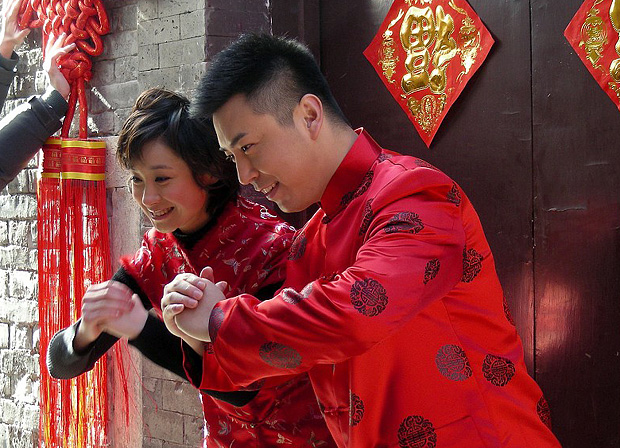 On the second day, married woman, along with her husband, pay respect to her birth parent and relatives.

The fifth day is regarded as the birthday of the God of Wealth. People stay home to welcome the God of Wealth into their homes. In some pleaces, business people re-open their businesses and let off firecrackers in the attempt to get the attention of the God of Wealth, for a good fortune of the new year.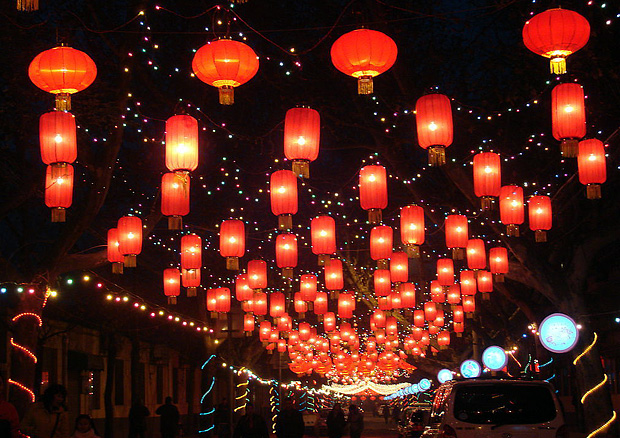 The fifteenth day of the new year is celebrated as Yuanxiao Festival or the Lantern Festival, when people eat yuanxiao, sweet glutinous rice balls brewed in a soup, and families walk the streets carrying lighted lanterns. The day brings the 15-day Chinese new year celebration to an end.