Fossil Alive--Xijiang Thousand Households Village
As we travelled around Guizhou last month, we fortunately had a visit to the "Xijiang Thousand Households Village", Leishan county, Guizhou province. The primitive village peacefully nestles among the hills, appealing to numerous historians, researchers and tourists.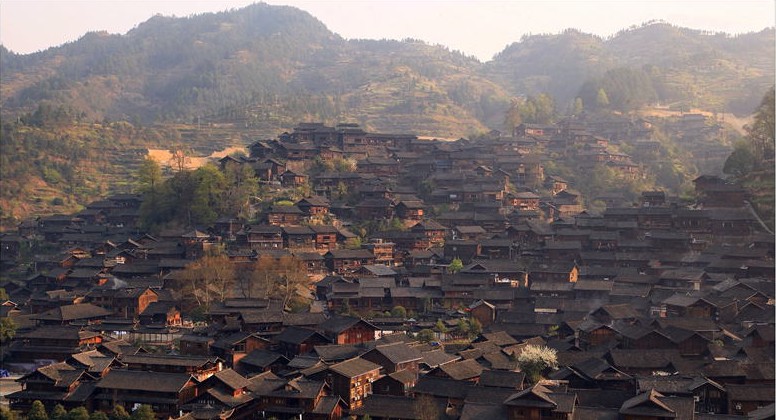 The village is prestigious for its large amount of well-reserved Miao ethnic minority households. The intact constructions and customs of Miao people contribute to the honor of "living fossil of Miao ethnic culture". You can meet villagers in traditional Miao costumes everywhere. Though the whole village is an enclosed scenic spot, we even saw a middle school there, people living their lives as usual. They buy vegetables, meat in the morning, bargain with the vendors. All of these happen so naturally. It's deemed that the village is as immaculate as jade. And, we're convinced that the reality lives up to its honor.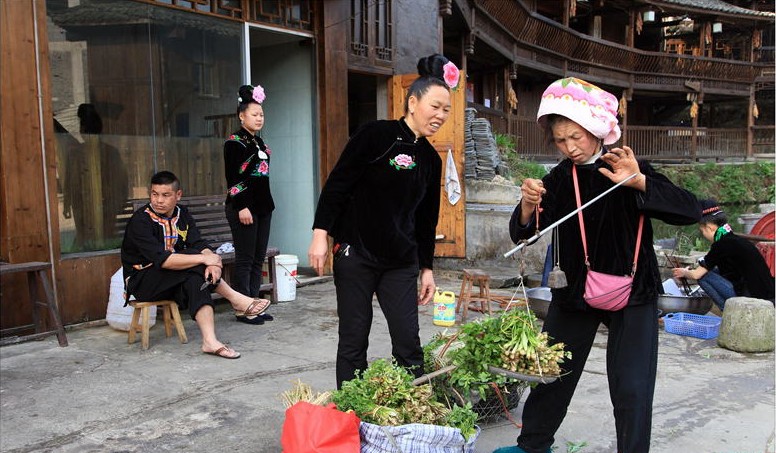 We arrived at the village at night which was its most glamourous time. Firstly we were stunned by the gateway---hundreds of starry bulbs settled on the rooftop were shimmering continuously. If you view from a distance, it's just so similar to a giant shining diamond hidden between the mountains. And when I was in my guesthouse's room, two big combined hills fully lightened by dotted lantern light came into my eyes from the room window. The amazing scene almost halted my heart and made me believe that they were two hollow-out rocks with a galaxy inside!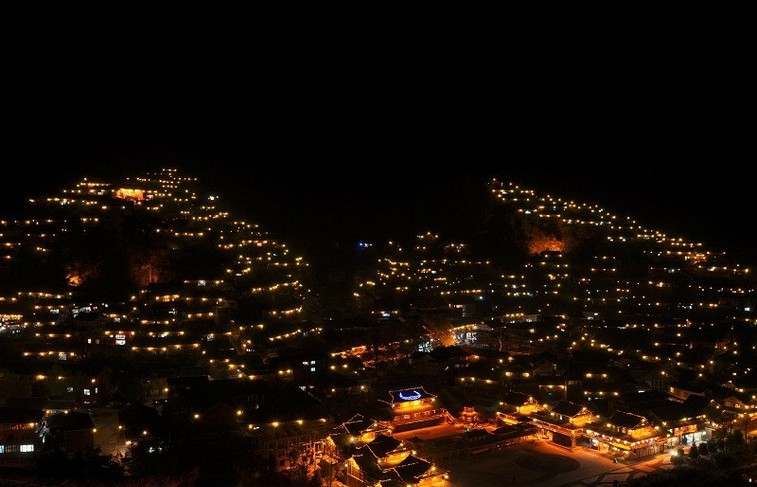 The next morning we hurried to another destination, even though how we were eager to "taste" the village throughly. So, if you take a chance to visit there, please accomplish our dream and find the dream of your own there!