the Completion Ceremony of Guilin Flying Tigers Museum on March 30
Over 100 relatives of the flying tigers members, led by Larry Jobe - the president of the American Flying Tigers Historical Commission, made a special tour to attend the completion ceremony of Guilin Flying Tigers Museum on March 30, 2013. And then, they sent flowers to the General Chennault's Command and Operation Cave to mourn victims of flying tigers.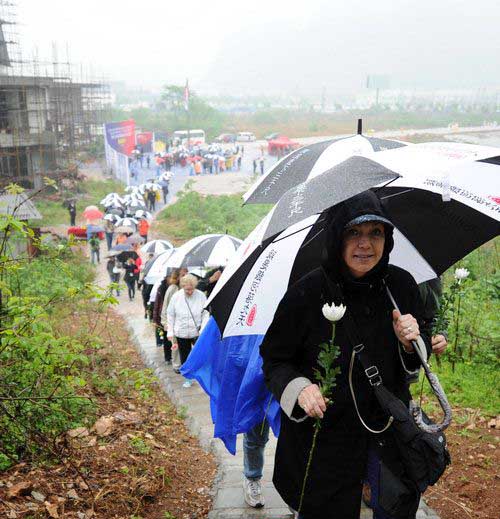 The museum, with an area of 2,800 square meters, is made up of 6 parts. It is the key building of Guilin Flying Tigers Historical park. Photographs and artifacts, both military and personal, will be on display. Archival film footage will allow one to revisit that time and experience a little of what these warriors experienced.
Guilin Flying Tigers Historical park began to be built in July 2011. Once completed, the park will be part of a 300-acre resort. It will includes 5 functional parts, namely, the main entrance and parking lots, central square, monumental area, experience area, and service center. Guilin Flying Tigers Museum will be located in the monumental area of the park.