Lunar March 3 Song Fair Festival
Lunar March 3 Festival, also Song Fair Festival (Ge Xu Jie in pinyin), held on the third day of March according to the Lunar Calendar, is renowned as a significant traditional culture recreation of Zhuang ethnic minority. This festival commemorates the household folk singer Sanjie Liu, after whom the famous Sanjie Liu Impression Show is named in Yangshuo.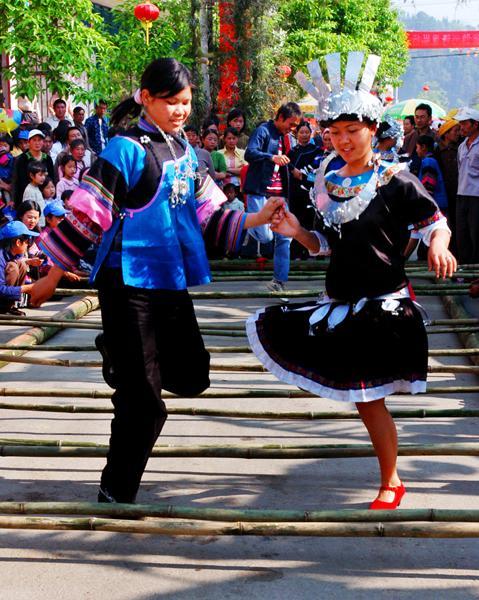 On April 12, 2013, the Song Fair Festival kicked off in Lujia Village on the bank of Peach Blossom River in Guilin city. The festival was supported by Guilin government aiming to protect, maintain, promote and further explore folk culture of Zhuang ethnic minority. The activity was divided into five sections, which contained singing folk songs, snatching ducks, performances, exploding fireworks and appreciating fellow villagers. People from different places danced and sang together, just like one big family!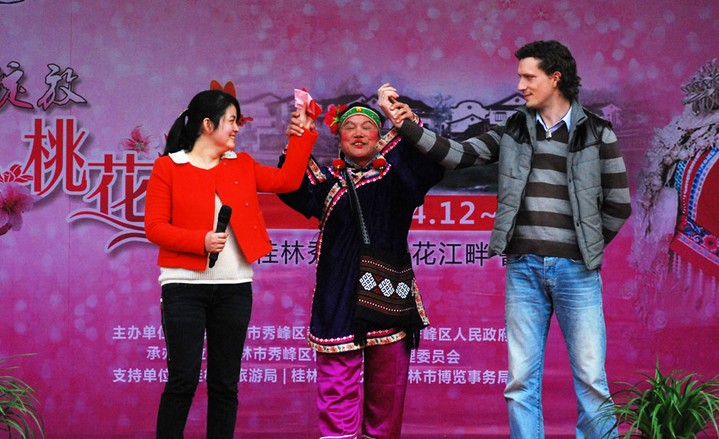 Besides the folk songs, folk food is another highlight of the activity. Lujia village does very well in food made of Tofu, such as soybean milk, Tofu fish, Tofu chicken, etc. The villagers set a street of folk food offering a series of tasty specialty snacks to all the people. Through this festival, Lujia village becomes a representative of folk-culture tour of Guilin city.