Longji Zhuang Village celebrated Spring Plowing Festival
Longji Village, about 110 km away from Guilin, is a ancient and charming settlement of Zhuang ethnic group within Longji Rice Terraces area. For centuries, the Zhuang people have grown rice in the terraced paddy fields. Traditionally, spring ploughing is a important farming parctice. According to the local custom, people would choose an auspicious date to start plowing. That is the Spring Ploughing Festival comes. This year, the annual festival was celebrated on April 27, 2013.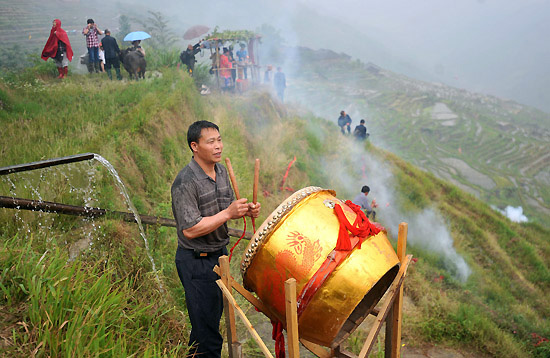 The annual ceremony was held to mark the beginning of spring ploughing.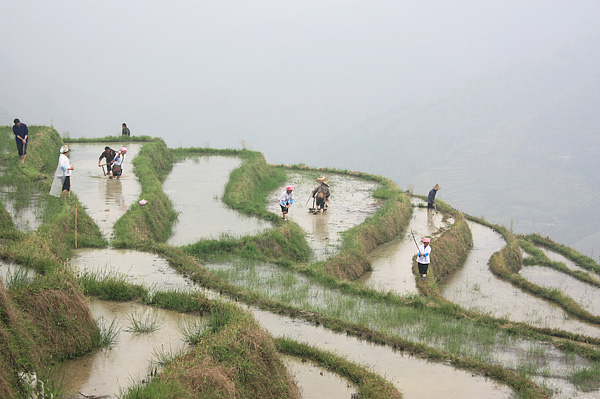 The Zhuang people symbolically ploughed the field to pray for good harvest.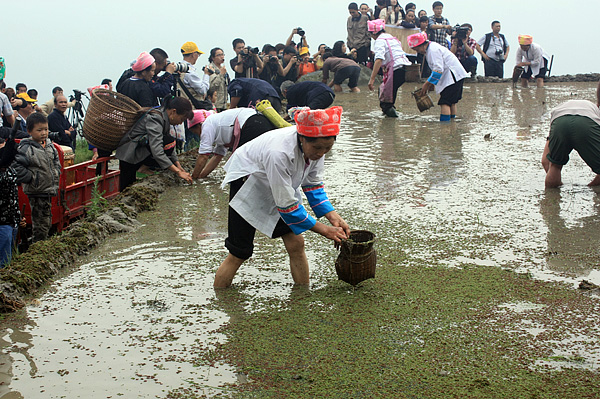 Tourists join with the Zhuang people in the fish-catching activity after the ceremony.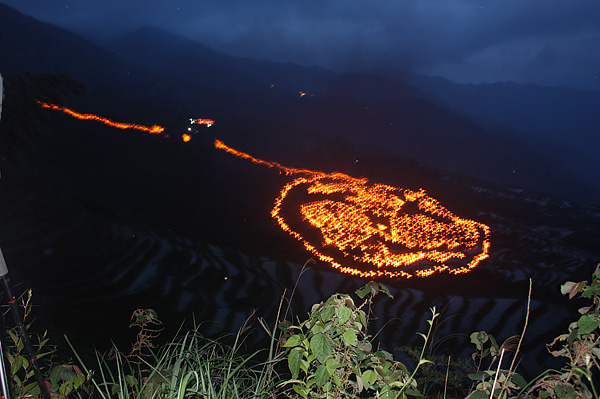 During the night, a large lantern "two dragons playing with a pearl" in the terraced fields.
Bonfire Night, with various folk song and dance performances.