Pouring! Guilin Encountered Floods
On May 7, 2013, due to the strong convective weather, parts of Guilin district consequently encountered thunderstorm, hailing and pouring. The persistent raining raised Li River's water level sharply and made the highest flood peak of this year on May 8. The section of Li River flowing through Guilin city proper overflowed and kept above the warning water level by a height of 0.18m. Luckily, as of 12 May, Li River subsided to normal water level according to the Guilin Hydrology Bureau.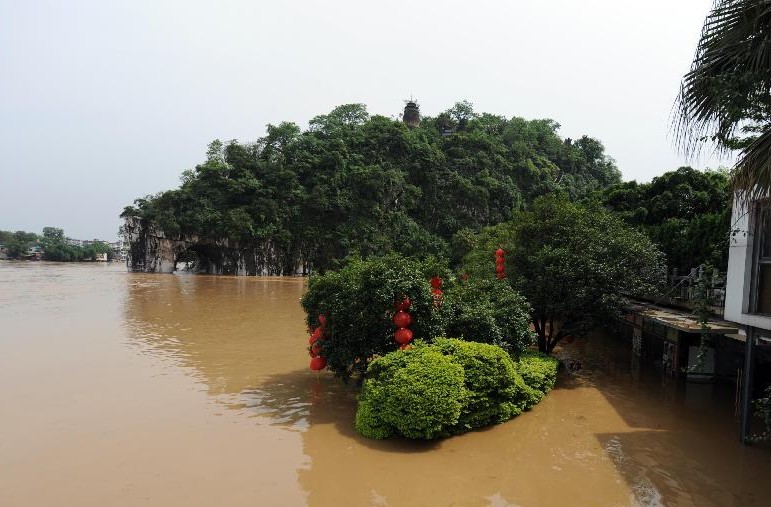 Photo taken at Elephant Trunk Hill, famous scenic spot of Guilin, on May 8, 2013.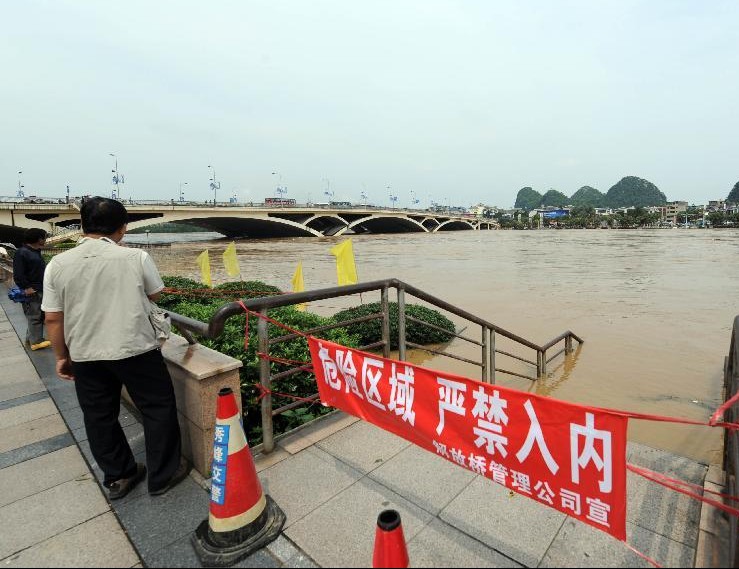 Pictured at Liberation Bridge, landmark construction of Guilin, on May 8, 2013.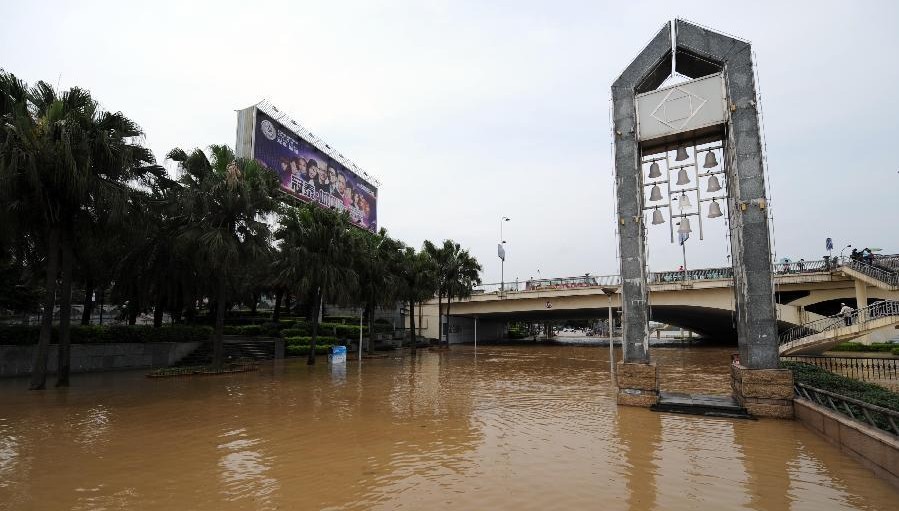 Photo shows Li River flooded to the roadway alongside, on May 8, 2013.