Hawaii Narcissus delegation visit Guilin on their 2013 Goodwill Tour to China
Narcissus delegation, led by Chinese Chamber of Commerce of Hawaii Huang Huiying, traveled to China for their 2013 Narcissus Goodwill Tour from June 2 and June 17. After visited Guangzhou, Shanghai, Xian and Beijing, they arrived in Guilin on June 13, and then left for Hong Kong. Mr Zhou wei, deputy mayor of Guilin, welcomed them at Guilin Bravo Hotel, and offered congratulations to the newly elected Narcissus "Queen" and "Princess".

We, as a professional tour operator based in Guilin, provided a wide-range travel service for these guests. This 3-day well designed trip highlights the Li River cruise from Guilin to Yangshuo, for heavenly beauty of the scenic city. And then, visit a local market in Yangshuo to glimpse into the people's daily life. Moreover, the star attractions - Elephat Trunk Hill, Fubo Hill, Reed Flute Cave and Impression Sanjie Liu - are also included.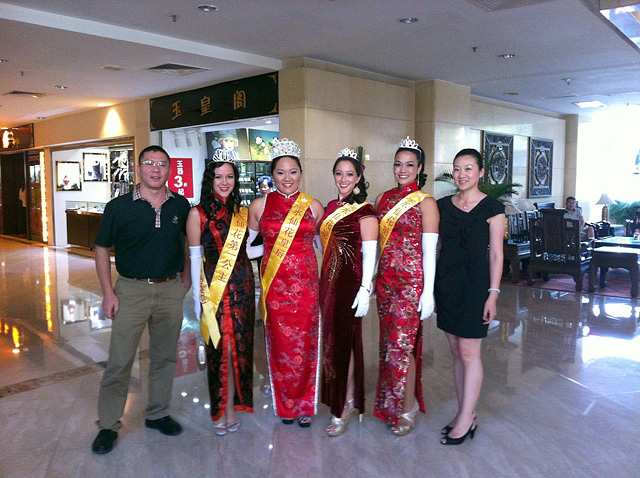 The Chinese Chamber of Commerce started the Narcissus Festival in 1950, with the aim to showcase Chinese art and culture. Throughout all the fifty-three years, the Festival has had the Narcissus Queen Pageant as its flagship program. The primary award for the queen and her court is to participate in the annual Narcissus Goodwill Tour of the Chamber to Mainland China, Hong Kong and Taiwan as "goodwill ambassadors."