Mekong Tourism Forum 2013 in Guilin
The Mekong Tourism Forum (MTF) 2013 took place in Guilin, the primary tourist city of China's Guangxi Province, on June 19th and 20th. This year's forum attracted some 150 participants from the six Greater Mekong Sub-region (GMS) countries - Cambodia, Laos, Myanmar, Thailand, Vietnam, and the Yunnan and Guangxi provinces of China. During the two-days event, they widely discussed around "Rapid development of China's outbound travel - how the Greater Mekong Subregion countries to maximize the benefits".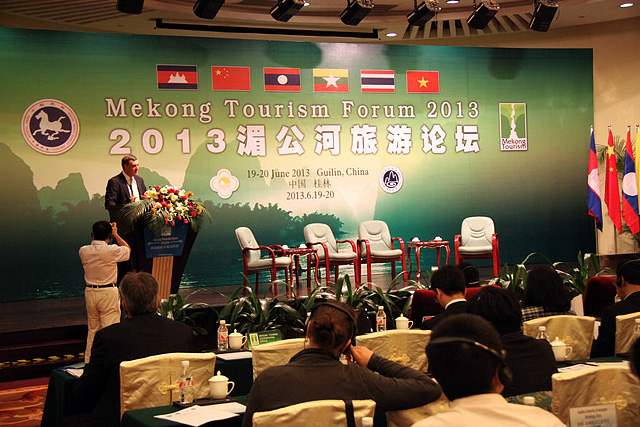 The Mekong Tourism Coordinating Office (MTCO) announced that a strategic communication strategy will be implemented to provide more visibility to the Mekong destination. "We recognize that communication is essential to increase the recognition of the region", indicates Mason Florence, Executive director of the Greater Mekong Sub-region.

It was the first time that the TWG meeting had convened in Guilin. And now, Guilin is set to be an International Tourism Destination by 2020; favorable tourism policies will be implemented for Guilin's development. Thus, the international character of Guilin also became one of the topics in this forum.

The Mekong Tourism Forum is the platform for discussion on tourism between the private and public sectors of these six GMS member countries The forum is usually linked to the region's Tourism Working Group meetings that are held twice a year and mainly attended by government officials responsible for tourism policy.