Guilin - Hong Kong direct bus route opened
Guilin's first direct bus route to Hong Kong opened on June 13, 2013. The daily buses depart Guilin Qintan Bus Station at 9:30am, pass through Yangshuo and Shenzhen, and then go into Hong kong via Shenzhen Bay Checkpoint. After customs clearance, passengers would change another bus (pre-arranged) to Prince Edward, Jordan, Mong Kok and Hong Kong International Airport. The whole journey takes about ten hours.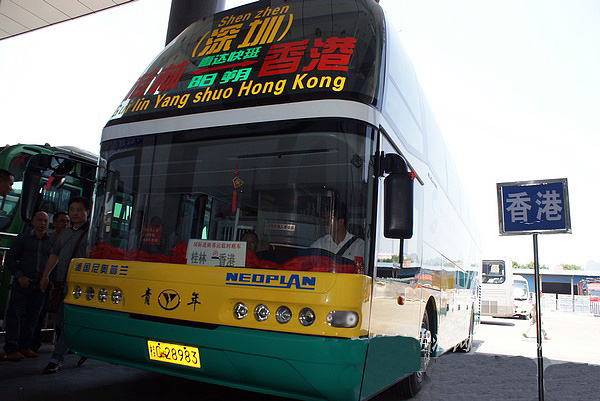 Travelers to and from Guilin have a wide range of transportation options by air, train, and bus. For Hong Kong, there are daily flights linking the two cities, with a duration of 1.5 hours. Although no direct trains are available, people get their train travel by transferring at Guangzhou or Shenzhen.

And now, people traveling between Guilin and Hong Kong can use this direct bus service. For budget travelers, it is a great travel aternative. They can make their journey cheaper but still comfortable and convenient.
For tavelers from Hong Kong, highly recommended tour package on this exclusive page.
http://www.guilinholiday.com/tour-c405-guilin-tours-from-hong-kong
Or, wanna to extend your Guilin Holiday to Hong Kong? Please view:
http://www.guilinholiday.com/tour-c414-guilin-hong-kong-tours