Cool off this summer at Guilin Luoshanhu Water Park
Looking to cool off this summer? Water park is a perfect way for people to stay cool on hot summer days while still enjoying the outdoors. Luckily, the Luoshanhu Water Park, the first one of its kind in Guilin, will be open to the public on July 15, 2013.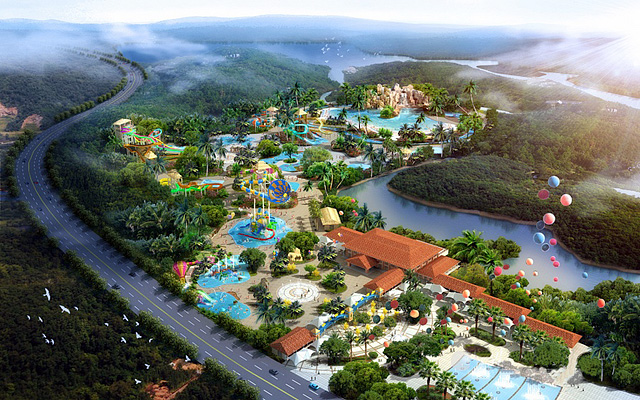 Guilin Luoshanhu Water Park, with an area of 66 acres, has more than 13 water attractions, including Super Tornado, Behemoth Bowl, and Water Coaster. They all call out to kids—okay, and adults—in the summertime. Take a ride down one of these six exciting slides, float down the lazy river, splash in the Super Wave Pool, and have fun in the kiddie area for smaller swimmers.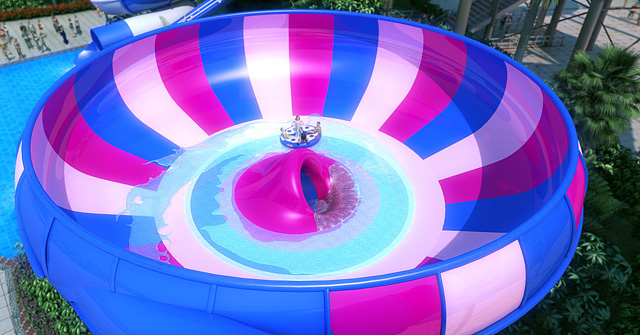 Luoshanhu Water Park is located in Lingui District, Guilin, 25 km from Guilin downtown, and 2 km from Guilin Liangjiang International airport. This is one "cool" place in Guilin that will give visitors endless hours of enjoyment.
All summer long, visitors who travel to Guilin will undoubtedly be looking for ways to enjoy coolness. Acturally, there are a lot of exciting things to do in Guilin. Summer is good time for bamboo rafting along Li River or Yulong River, climbing Gudong Waterfall, visiting some pleasantly cool karst caves, and now the newly-opened Guilin Luoshanhu Water Park.