High-speed train to arrive in Guilin this year
The joint commissioning and integrated testing of the Guilin-Liuzhou section of Hengyang-Liuzhou high-speed railway started on July 19, 2013. The Guilin–Liuzhou high-speed rail is expected to open this year, with a travel time of only one hour between the two cities.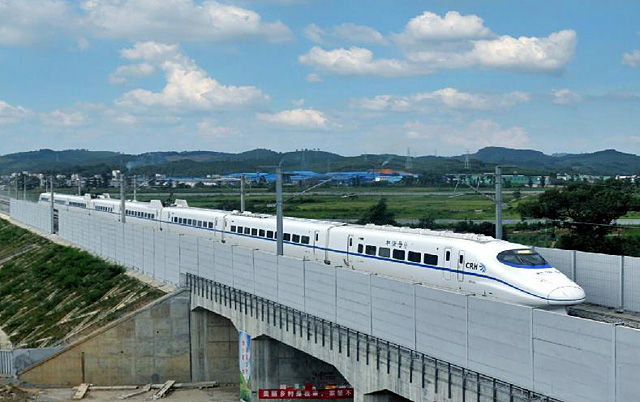 The Hengyang-Liuzhou high-speed railway serves as an important part of XiangGui (Hunan to Guangxi) railway expansion renovation project. It is the first one to make the testing and commissioning among the high-speed rails in Guangxi. This 497.9-kilometer-long rail route is expected to put into operation on a trial basis, in August, and be ready to open at the end of 2013.

The Xianggui railway, a 723-kilometer track, links the city of Hengyang, Hunan province and Nanning, the capital city of Guangxi; And, the Guiguang high-speed rail, linking the city of Guiyang, in Guizhou province, with Guangzhou, the capital of Guangdong province, will pass through Guilin.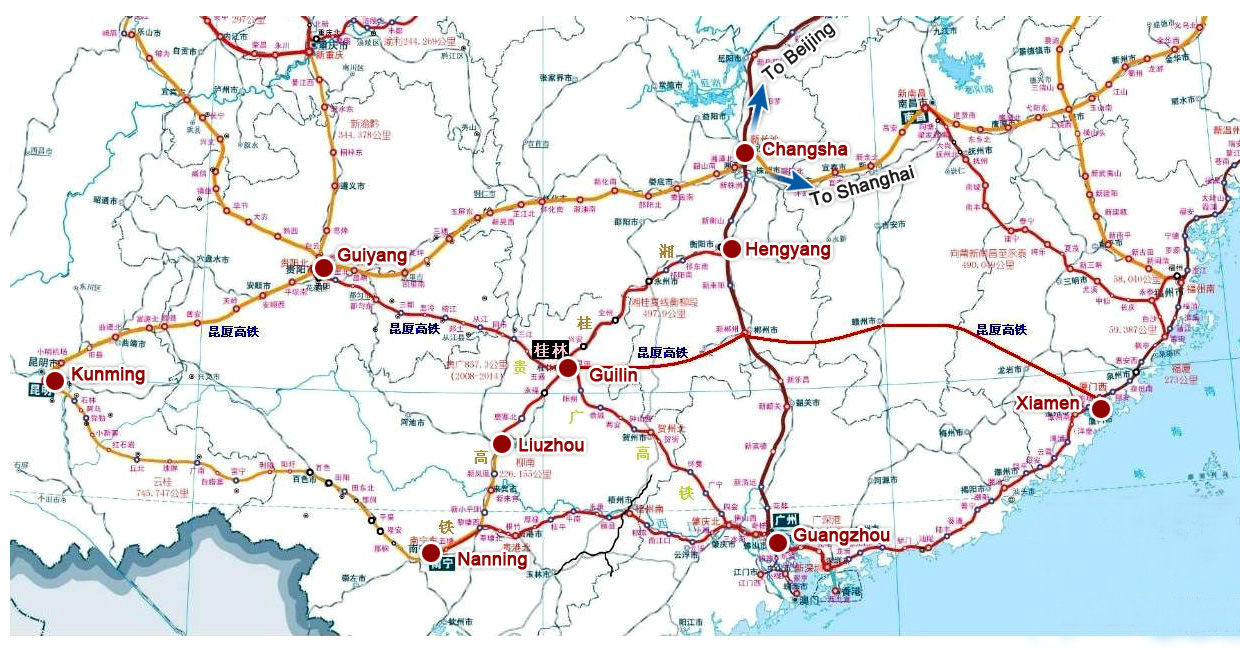 It is reported that as many as seven high-speed rails in Guangxi are expected to go into service this year. Thus, Guangxi is stepping into an era of high-speed railways. For travelers, it will be possible to enjoy the Guilin sunshine of a morning, go shopping in Guangzhou after 2 hours, and taste the famous Peking duck in the evening.