Rural Tourism in Guilin China
Many tourists are looking for "authentic experiences" as a way to mark their journeys. A search for iconic China often takes tourists to the historical Beijing & Xian, and the cosmopolis city - Shanghai. However, most of China is countryside, so why not get the whole picture? For a typical rural tourism, take the trip south to the scenic city of Guilin.
Yangshuo countryside - idyllic river scenery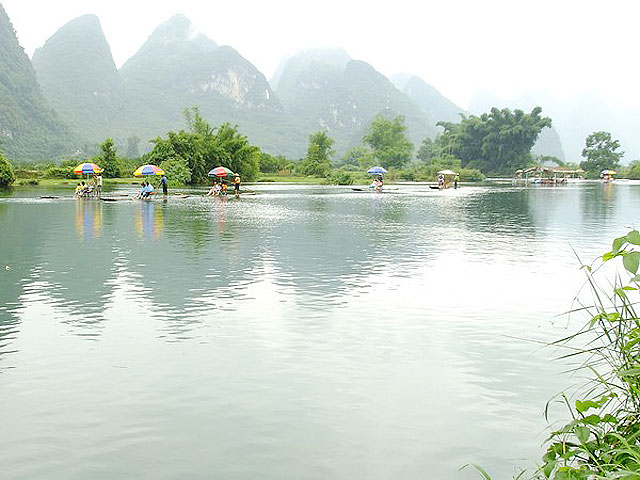 Bamboo rafting along Yulong River in Yanghsuo showcases the incredible karst landscape and idyllic countryside scenery. Water buffalo can be seen on the riverbanks, and farmers tend rice paddies with the help of water buffalo. Nearby, set in the heart of the karst peaks are some exceptionally picturesque villages. Bike riding around Yangshuo countryside, or even a family visit can get more ideas of the local farmers' life. Evenings can be spent watching cormorant fishering.

Longsheng - Zhuang & Yao minority villages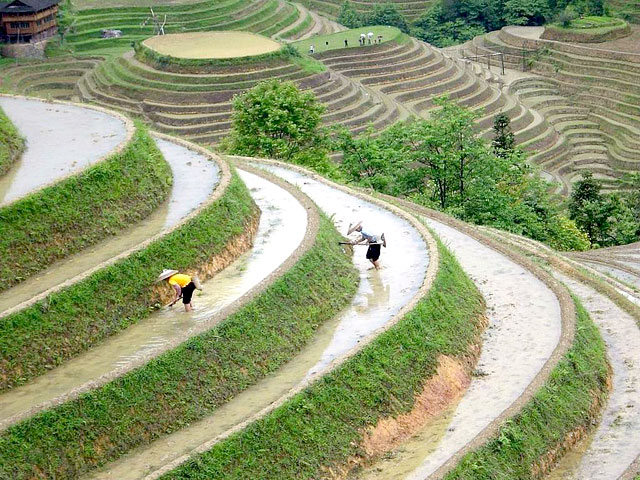 Set amongst the villages of the minorities Zhuang and Yao, Longsheng rice terraces area offer travelers a chance to view the panoramas of the terraced rice fields, as well as glimpse the rural life. In Ping'an Zhuang Village, don't miss taste the home-made sweet rice winne and baked bamboo ric; and meet the long-haird Yao lady wearing red clothes in Huangluo Yao Village.