China Guilin International Tourism Expo 2013
The 4th China Guilin International Tourism Expo (CGITE 2013) has been held successfully at Guilin International Conference & Exhibition Center (GICEC) from September 5-7, 2013.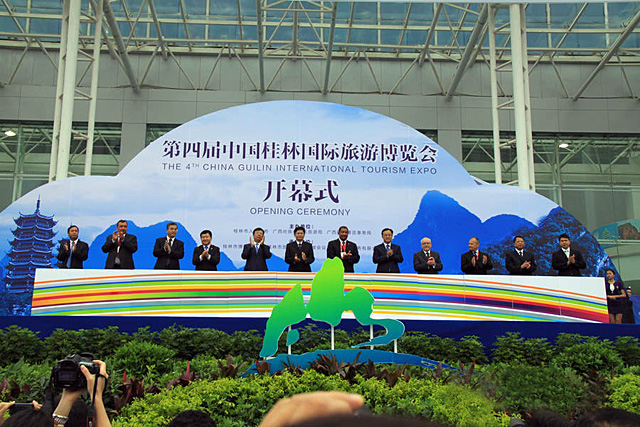 This year, the three-day event brought some 800 exhibitors from 53 countries and regions, including America, Russia, France, Canada, Australia, Thailand, and India, together with 20 Chinese provinces and cities, to an audience of 150,000 visitors.

China Guilin International Tourism Expo is an international exhibition for Business & Leisure Travel. It bring together Chinese and international buyers and exhibitors from the travel & tourism industry in one dynamic marketplace. Since its debut edition in 2010, after several year's growth, the expo has successfully positioned itself as the leading business and leisure travel exhibition in Guangxi.