Travel peak seen in Guilin during Chinese National Day holiday
"East or west, Guilin scenery is best." Virtually all Chinese people know the old saying that has been passed down for the last 800 years. For most travelers, Guilin is certainly a dream tourist destination. In this year's National Day holiday, the scenic city has witnessed a travel peak. Some 1.16 million tourists from home and abroad have visited there, up 4.63 percent from the corresponding period last year.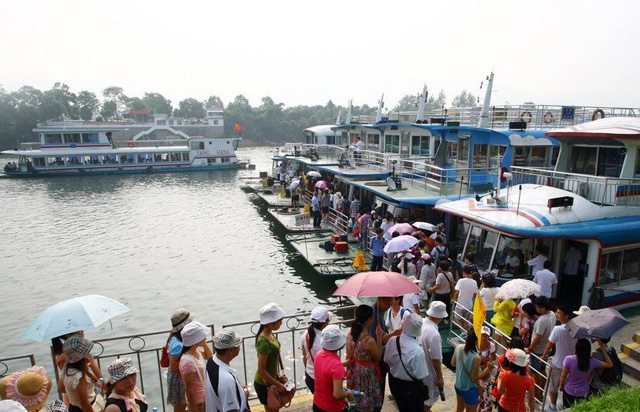 In 2013, China's National Day holiday from Oct. 1 to Oct. 7 was the first "Golden Week" long holiday since China's first tourism law took effect on Oct. 1. Ticket prices at 1,400 scenic spots around the country cut 20 percent for this holiday. The initiative is meant to ease travel costs to create a positive environment for enforcement of the new Tourism Law.

Admission ticket discounts, toll-free highways, and lowered gas prices have combined to make this Golden Week, seemingly, the best time for traveling. But, the travel appeal of the Golden Week has also unintentionally created a travel mess - heavy traffic jam, huge crowds of tourists, and higher hotel prices.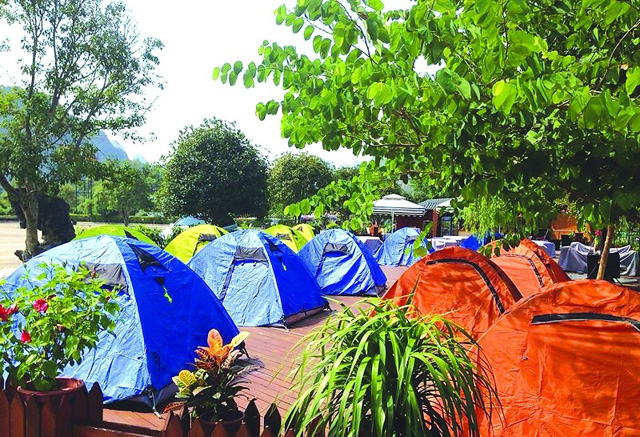 It is reported that the new travel law, to some extend, spurred more Chinese to become independent travelers, especially self-drive tours. In the hot travel destination of Yangshuo, camping in a hotel is not a joke during this holiday. With hotel rooms in short supply, the tent-rooms were offered to copy with the travel boom. Moreover, Guilin's first drive-in theater came out as a self-drive encampment.

So, there is a most useful travel tip for tourists. If at all possible, avoid traveling in China during the "Golden Week" of Chinese National Day holiday.