Rock Climbing in Yangshuo, China
For a Yangshuo tour, not just sightseeing! The scenic town, vastly covered with limestone karst peaks, provide a full array of rock climbing. And, Lonely Planet has recently added it on the list of "best adventure travel for 2014."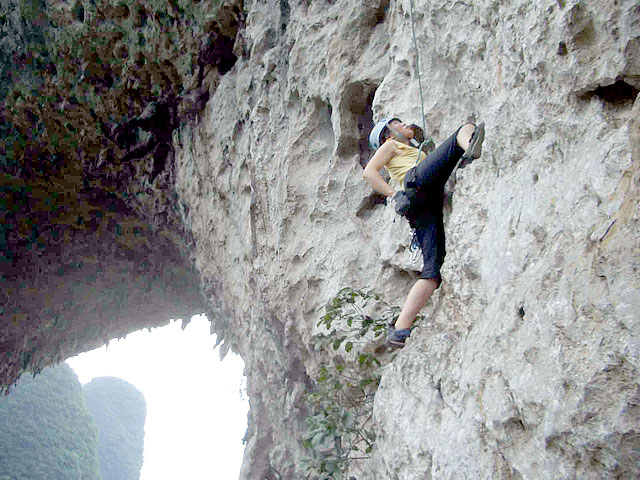 Since US climber Todd Skinner established the first routes in 1992, Yangshuo has become a rock climbers' Mecca. The limestone cliffs make for ideal conditions and many mountains offer varied routes for all levels. There are now more than 500 established routes with grades ranging from 5.7 to 5.15. Rock climbers, from the beginner to experienced, can practice their climbing skills.

Now, Yangshuo has established itself as a world-class climbing destination. Climbers have chosen the annual Yangshuo Climbing Festival as their favorite. This year, the festival was just held from October 25-27. Over 1,000 climbers from 16 countries got together to attend the event.