Best viewing spots for autumn foliage in Guilin
The viewing of autumn leaves has been a popular activity to do in fall no matter where you are. In late November, Guilin enters the season of viewing autumn foliage. The seasonal scene of Guilin is amazingly beautiful with red Maples and golden Ginkgo leaves. Find the best spots to see the autumn colors in Guilin.
The bright red color of maple trees can be captured along the Qixing Road, near Seven Star Park, in Guilin downtown. On both sides of the street, the splendidly colorful leaves adorning the trees are a delight to the eyes.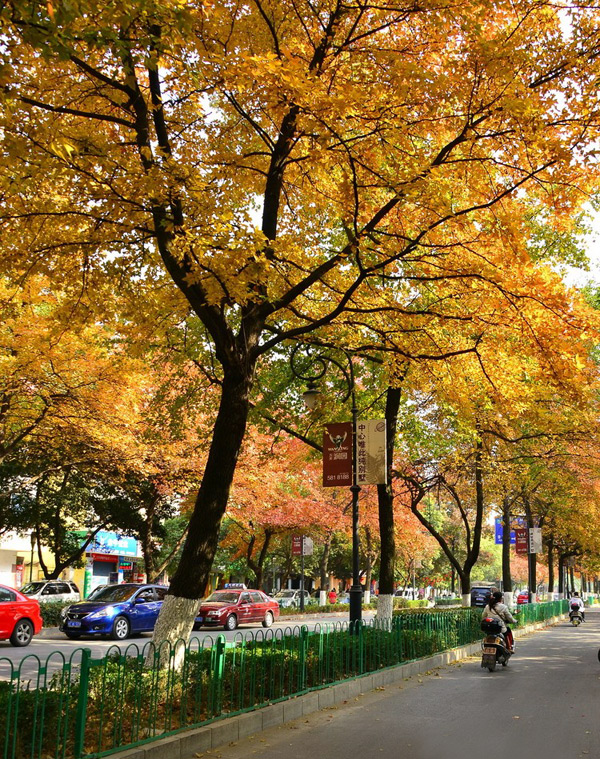 Just 26 kilometers away from Guilin city, Gudong Waterfall Scenic Area is widely considered to be a best spot to see red maple leaves. Within, the flaming red autumnal color is highlighted among the 494 acres of maple trees. The maples were special, for they had 3 angles instead of the usual 5 ones. Standing on the hanging bridge, you can enjoy the view of the red valley. And every year, there is a Red Maple Festival held with wonderful outdoor activities.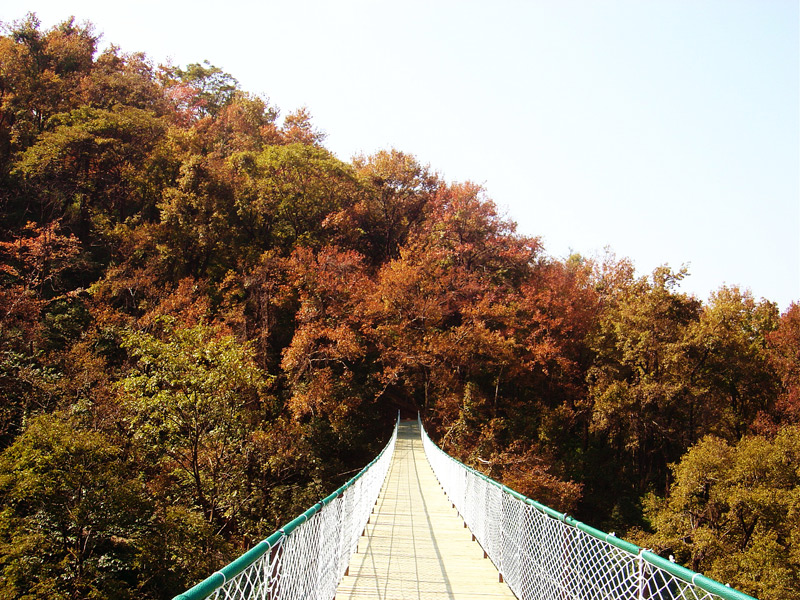 Actually, not far from the Gudong scenic area, there is a big grove of Chinese tallow trees alongside the Li River on Wujiu Island. The autumnal breeze cause the glowing red leaves, and the calm and mirror-like water relects the vivid autumn color. And, climb up a riverside hill, and you will get a panoramic view of the area's autumn colors.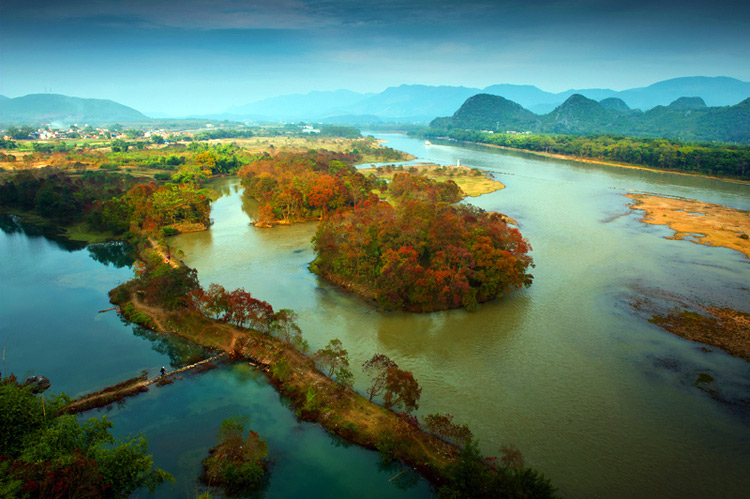 And, gingko trees has a brilliant yellow color that autumn has to offer. In Guilin, most people think Haiyang Village is where the Gingko tree is to be seen at its finest. There are millions of gingkoes including 17,000 ones aged hundreds of years; and thus, Haiyang is praised as the first gingko village of China. Sun shines through the yellow leaves falling from the gingko trees, which gives an impression of a Golden Autumn.