Our company year-end party 2013
Come the end of each year, it is an important tradition for our EasyTourChina team to hold a year-end party. On January 8, just about three weeks before Chinese New Year, we gathered for this annual company event at Jinzhongshan Tourism & Holiday Resort, 48 km north of Guilin city.
The 7-square-kilometers Jinzhongshan Resort blends nature, leisure and longevity culture in harmony. The main sights include karst Yongfu Cave, geological wonder - Tiankeng, and hot springs. Upon arrival, we were charmed with verdant hills and green waters here. And, the resort deserves the title of "natural oxygen bar", indeed. Got refreshment!
The year-end party started with Mr Wei Wu, our General Manager giving his opening speech, followed with mangers from different apartments. They summarized 2013's work, express their gratitude to employees and motivate the passion for work. And, a video clip was released to review all the company event in 2013; surely, the pleasant memories come back clearly to us. Then, our managers dished out the year-end bonuses to reward all staffs.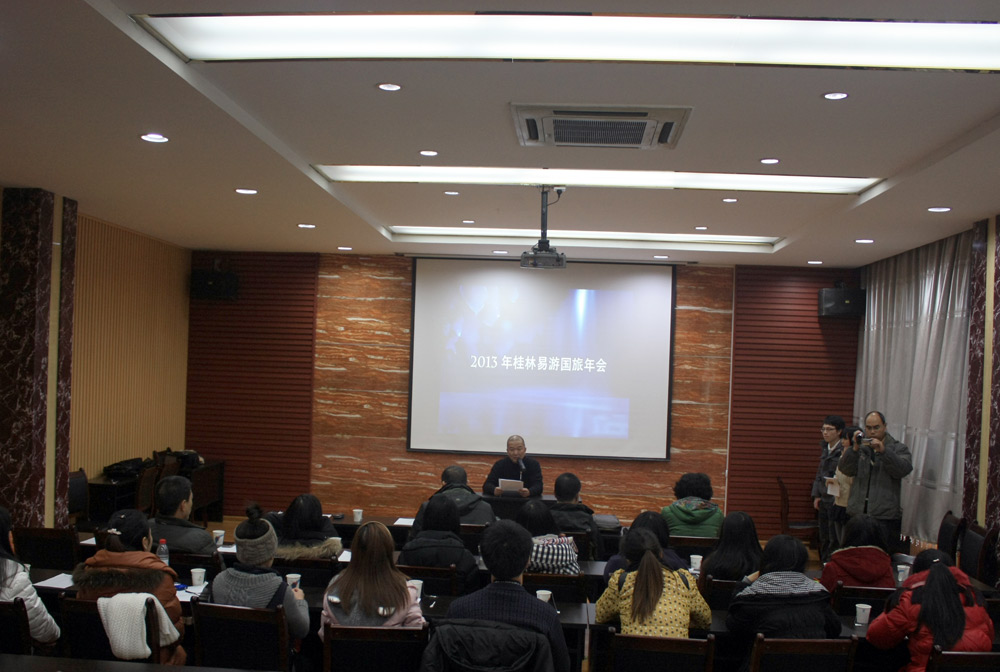 Around 6:00 pm, it was time to have dinner. With the 2014 Horse Year is coming, we toasted and sent our wishes to each other.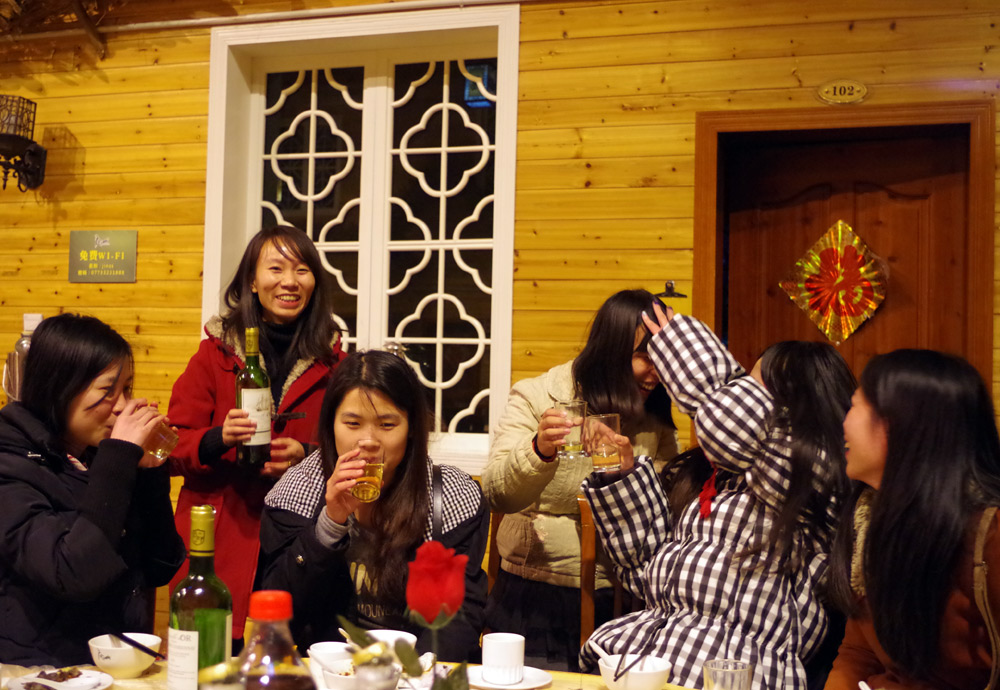 After dinner, the Performance & Prizes session began. Several types of prizes would be given to both group and solo performances. We value teamwork; each group need to cooperate perfectly to win the "Advertisement Show" contest. Then, move on to the "lucky draw". Yes, it is always a regular occurrence; but a bit differently, each one had to give a performance to obtain the prize. Well, just like the saying goes, no pains, no gains. And also, it offered us a good chance to show talents.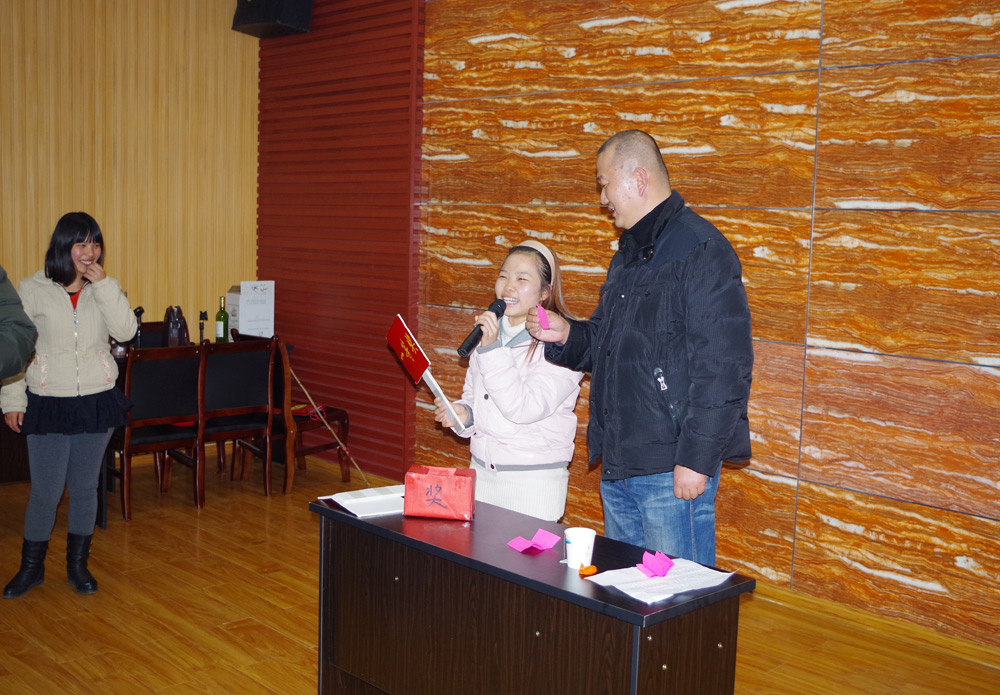 Prizes and drawings is almost as fun as winning something. When Amyla won the frist prize, the evening got more excitement! I did envy her good luck, but it was fun to see the shock on her face. Congratulations!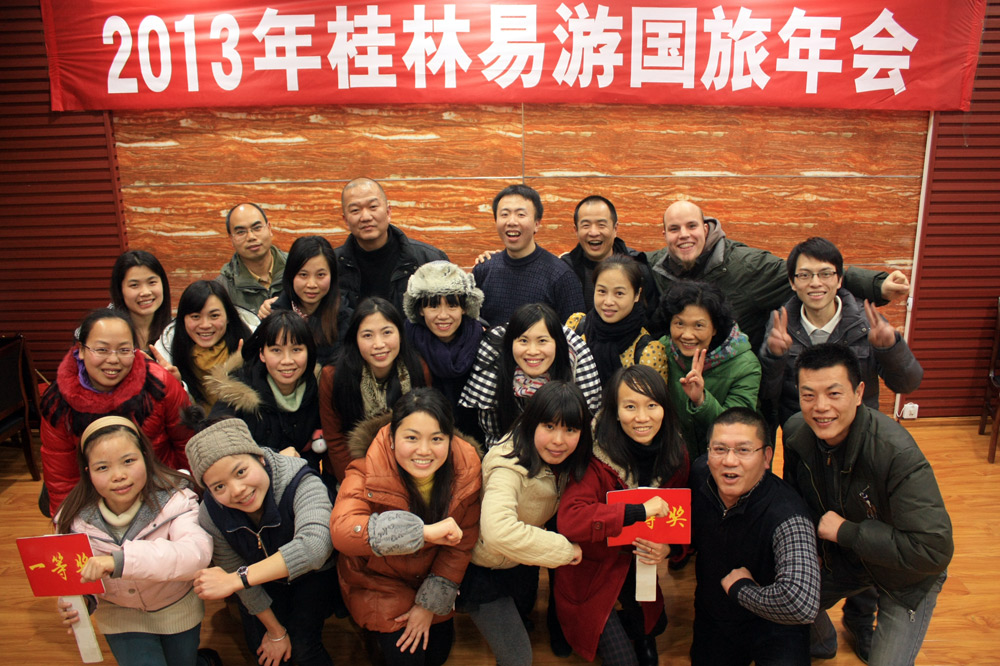 As always, the holiday party is filled with great prizes, lots of laughs, and of course some sincere appreciation. It was a great time to relax, enjoy some time with co-workers, and applaud another year well-done. I think that this end-of-year tradition helps my company to start the new year on a positive foot. Cheers to a great 2014!