Banyan Tree Yangshuo Resort welcomes guests this September
The Banyan Tree Hotels & Resort will launch its new property in beautiful Yangshuo of Guilin - a well-renowned tourist destination in South China - on September 1, 2014.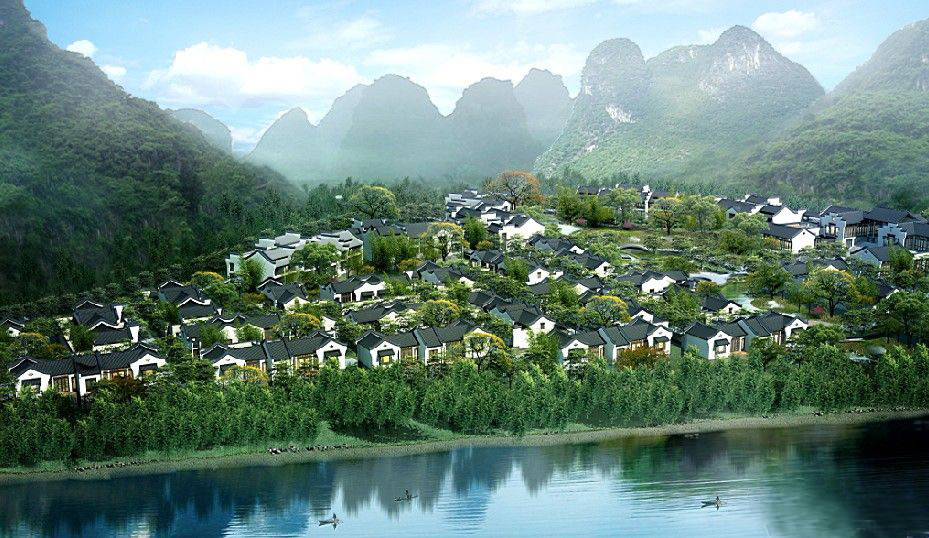 Banyan Tree Yangshuo will offer fine resort living amidst the dramatic karst landscape of Guilin. The new resort is situated along the lower reaches of the Li River in Fuli Town, an ancient town famous for its painted fans. All the 142 suites and villas have remarkable views of the mountains and river. Within, the resort combines classic Chinese history with a contemporary resort vibe in all its accommodations. Latticed windows, ink wash paintings, earth tones and classic Chinese furnishings create an authentic sense of place.

Banyan Tree Hotels & Resort is a leading, international hospitality brand that manages and develops premium resorts, hotels and spas. And the Yangshuo resort is the tenth one of this band in China. Exactly, Banyan Tree Yangshuo embodies a signature blend of romance and travel with a green conscience.

Certainly, Yangshuo is a relaxing natural retreat from bustling city life. Not just for sightseeing; there are weeks of popular activities, including bamboo rafting, kayaking, hiking, biking, rock climbing, cave exploration, and much more. Visitors can reach Yangshuo via Guilin Liangjiang International Airport, which is connected by direct flights from Bangkok, Kuala Lumpur, Seoul, Beijing, Shanghai and Guangzhou.