Guilin offers 72-hour visa-free stays
The popular tourist city of Guilin in Southwest China's Guangxi Zhuang Autonomous Region has got approval to launch a 72-hour visa-free transit policy on July 28, 2014, the local exit-entry division said.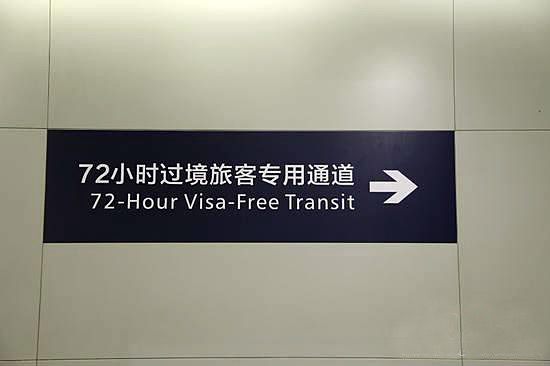 The city's policy will apply to citizens from 51 designated countries, such as Austria, who have onward airline tickets from Guilin airport for a third country within 72 hours and other valid travel documents.
51 Qualified Nations Include:

24 European member states of Schengen visa agreement: Austria, Belgium, the Czech Republic, Denmark, Estonia, Finland, France, Germany, Greece, Hungary, Iceland, Italy, Latvia, Lithuania, The Grand Duchy of Luxembourg, Malta, Netherlands, Poland, Portugal, the Slovak Republic, the Republic of Slovenia, Spain, Sweden, Switzerland.

7 other European countries: Russia, the UK, Ireland, the Republic of Cyprus, the Republic of Bulgaria, Romania, Ukraine, Serbia, Croatia, Bosnia, Montenegro, Macedonia and Albania.

6 American countries: The United States, Canada, Brazil, Mexico, Argentina, Chile.

2 Oceania countries: Australia, New Zealand.

6 Asian countries: South Korea, Japan, Singapore, Brunei, UAE(United Arab Emirates), Qatar.

Guilin has become the ninth Chinese city to offer three-day visa-free stays to international transit passengers, following Beijing, Shanghai, Guangzhou, Chengdu, Chongqing, Shenyang, Dalian and Shenyang.

The new policy is only applicable to foreign visitors transiting at Guilin Liangjiang International Airport. Now, eight international (regional) airlines operate from the airport to Singapore, Kuala Lumpur, Bangkok, Seoul, Busan, Daegu, Cheju, Hong Kong, Taibei, and Kaohsiung; and more flights are expected to operate as planned.