Club Med has launched its latest all-inclusive resort in Guilin, China. The resort sits inside a 46-hectare Yuzi Paradise Sculpture Park in the rural area between Guilin and Yangshuo. What makes it stand out is the setting, completely different the beachy or ski Club Meds.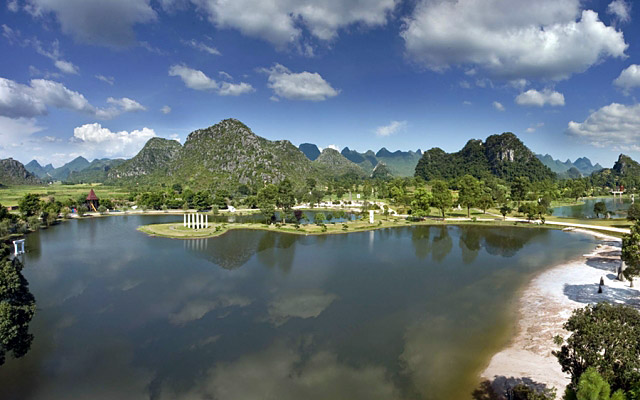 The resort boasts two contemporary style hotels–The Chateau and The Courtyard - with 329 Elegantly appointed luxurious rooms. There are a wide range of amenities and activities on offer, catering to singles, couples and families. And around, 100 contemporary sculptures awaits guests to enjoy, against a mountain backdrop.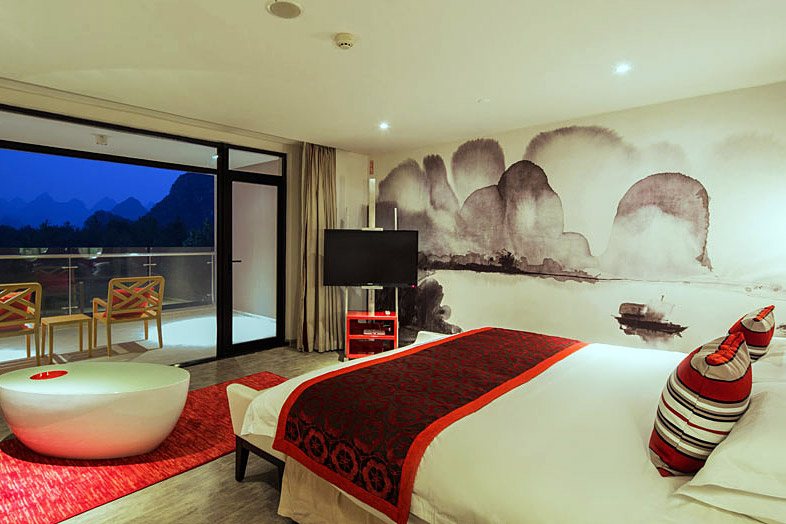 So far, the French resort brand Club Med got two resorts open in China, with a third, in Dong'ao, partially opening in June. For the latest - Club Med Guilin, it come as the its first "culture-centric" resort in Asia.
Guilin is a UNESCO World Heritage-designated historical city, famous for its unheavenly natural beauty - the River Li, teraced rice paddies, mysterious caves. There are weeks of possible exploration out there. Travelers can go on excursions to the city's scenic karst mountains and meet the minority tribes.