Our company incentive trip to Xingping, Yangshuo
Yangshuo, not just for sightseeing, is also a paradise for outdoor activities. There are weeks of explorations, including hiking, biking, rock climbing, kayaking and much more. So it's certainly a worthwhile destination for any type of tour. For our company, corporate travel always come as an incentive to our hard-working. In late August, we went on a 2-day motivational weekend trip to Xingping, Yangshuo.

Xingping is a ancient town with about 1300-year-old history, 27 kilometers upstream from Yangshuo on the Li River. After 2-hour drive from Guilin downtown, we got out at Xingping bus station; and then, a 10-minute walk along the old street led us to the ferry. By the river, there was a great refreshment to us. Numerous green karst peaks rise directly from the river, and boats float to and fro. It is no wonder that the picture on the back of the Chinese 20 Yuan note was taken there.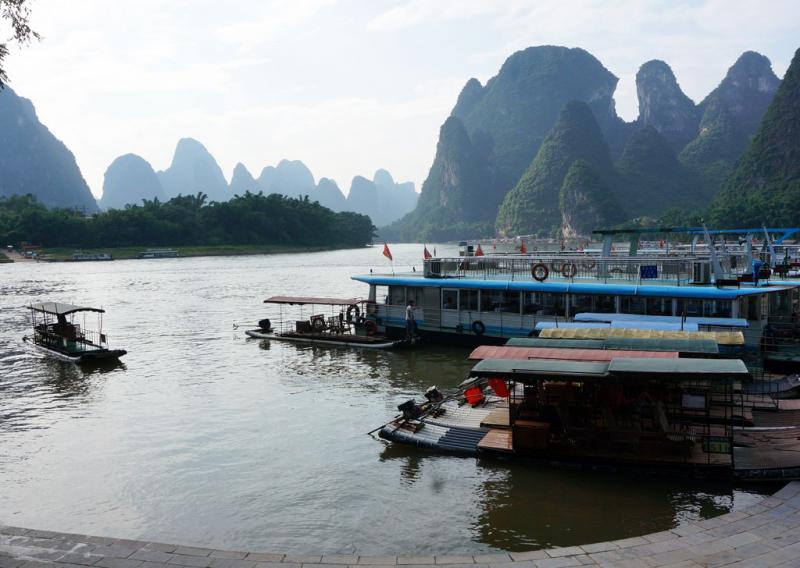 Across the river is the Dahebei Village, and we would have a overnight stay in the Our Inn. The family-run guesthouse, with a small courtyard, breaths out a warm and relaxed atmosphere. Also, there is a rooftop terrace that overlooks the rural surroundings.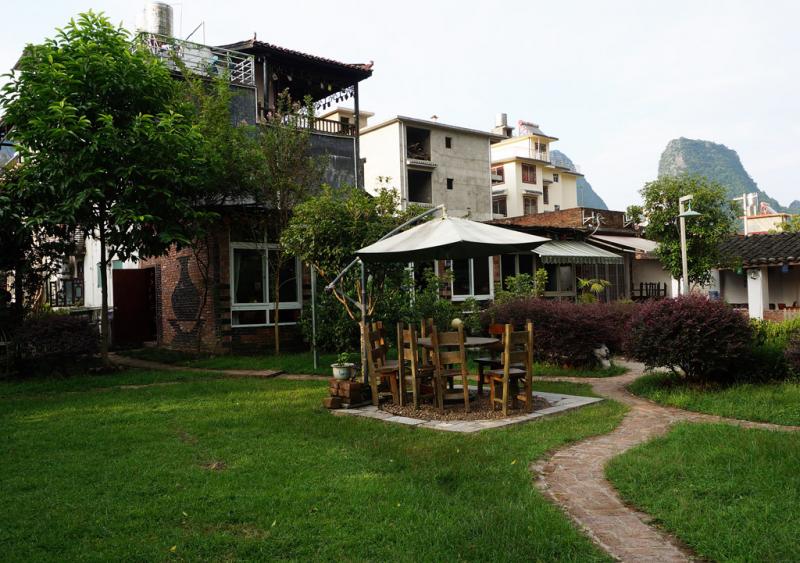 For such an enegetic team like ours, a series of cooperative games can't be missed. The courtyard can served as the playground, and time before dinner was given to the games. We were divided into four group; and each group needs to cooperate well to win. All of us were involved in the teamwork exercises - like watermelon-eating relay race - competetive and funny. All the games was a warm-up before the big macth tomorrow, though.