Guiyang-Guangzhou high speed railway to be open at the end of 2014
The joint commissioning and integrated testing of Guiyang-Guangzhou high-speed railway (HSR) started on September 19, 2014, followed by the Guilin-Zhaoqing section and the Zhaoqing-Guangzhou section. Guilin will become a transprotation hub linking the provinces of Guizhou,Guangxi and Guangdong in the southern China.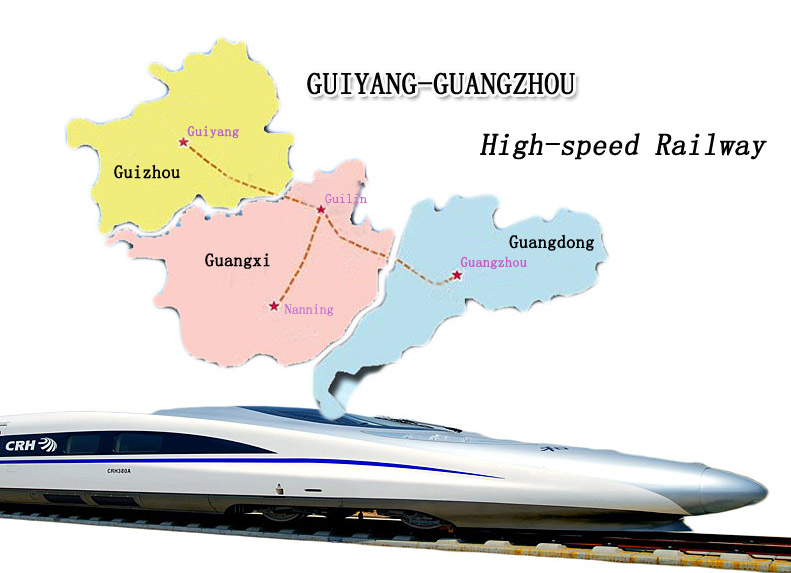 The Guiyang-Guangzhou high-speed railway starts from Guizhou's provincial capital, Guiyang, running southwards through Guangxi Zhuang Autonomous Region and ending in the port city Guangzhou, Guangdong's capital. It is expected to be opened to the public on a trail run at the end of this year.

As a key project in China's planned rail network, the Guiyang-Guangzhou high-speed railway stretches 857 km and runs at a speed of 250 km per hour. It would improve the rail networks in southwestern and southern China by cutting the journey time between the southwest and the Pearl River Delta region. By then, it will only take two hours from Guilin to Guiyang and Guangzhou.