Guilin to launch public bike Service
Guilin will launch the public bicycle service program from October 1, 2014, with an initial 3,000 bikes at 106 rental stations across downtown areas.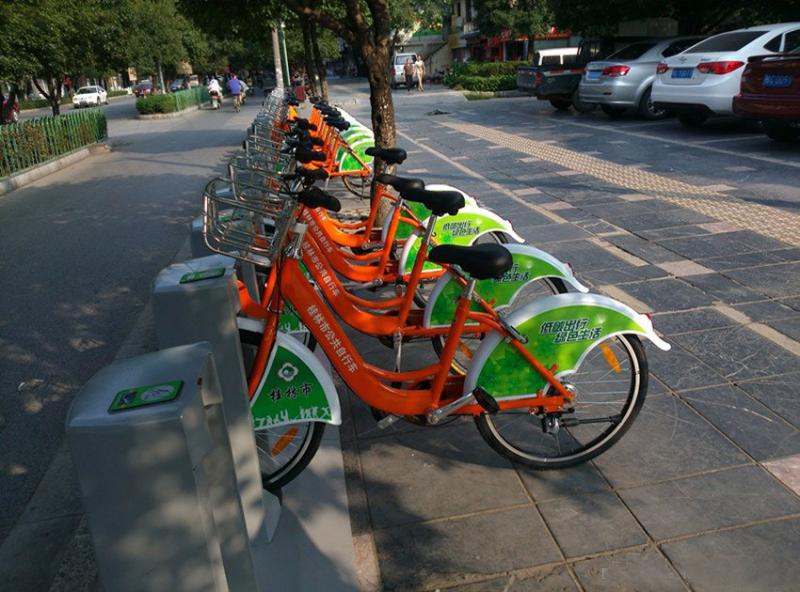 The public bikes in Guilin is municipally owned and operated, aiming to provide a green and low-carbon transport service to its residents. "Hangzhou is not a big city like Beijing and Shanghai, and People can go anywhere downtown by bike within an hour. This makes it feasible and realistic for public bike service," said Yao, the general manager of Guilin Public Transport Corporation.

Residents aged from 16 to 65 may apply for service cards at the public bike service centre (designated places) with their identity card and RMB 300 yuan (200 yuan for deposit and 100 Yuan for prepaid rental fee). The card can be used to rent a bike and pay the fee automatically.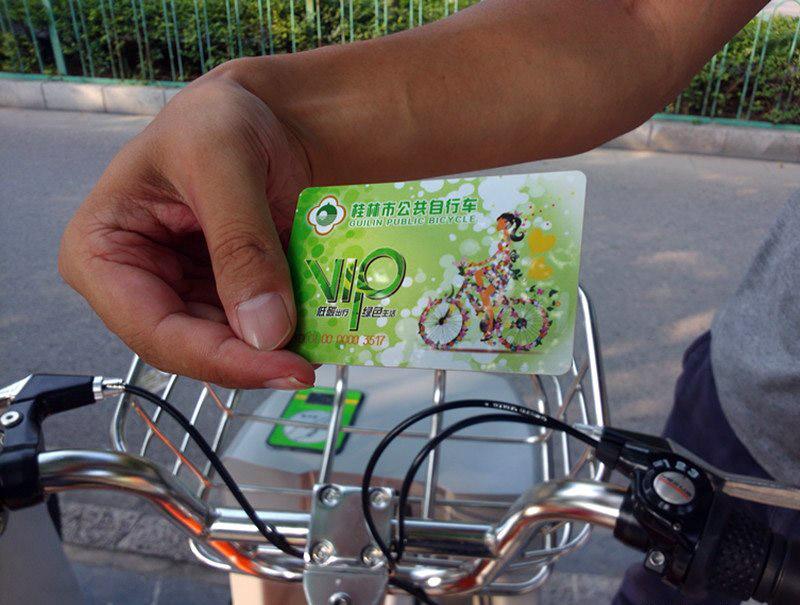 Card holders can rent a bike in one place and return it to any of the other 105 rental stations. To check out a bike, tap your card over the card reader on the bike post; and, wait for the voice prompt to signal and pick up the bike within 20 seconds. A deposit of 200 yuan is then deducted from the card and the rental period has begun. To return a bike, the customer simply puts the bike in the open slot and places the card in the machine. The deposit is then returned and the rental period is over. The appropriate rental charge is then deducted from the card's balance.