Three keywords to explore Guilin
Guilin is frequently highlighted by scenic Yangshuo to the south, spectacular Longsheng Rice Terraces in the north, and of course the famous Li River. With various activities involved, you can check these three keywords in your mind to spot great outdoors.
Li River
Li River is listed as one of the best 15 rivers in the world by CNN. Surely, taking a cruise boat down the famous river from Guilin to Yangshuo is a most relaxing way to discover the karst scenery along the riverside. Besides, travelers can make an all-side exploration into Li River via hiking, biking, bamboo rafting, and even low-flying helicopter.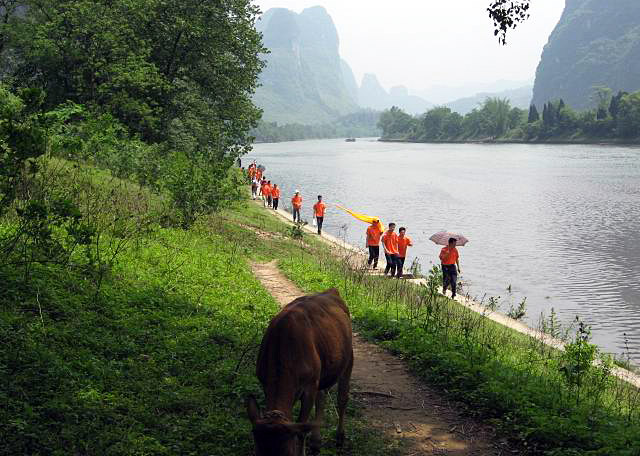 Yangshuo
Yangshuo, not just a scenic town for sightseeing. The main reason travelers would have a long stay in the town is to cover outdoor activities as much as possible, including countryside hiking/biking, bamboo rafting along Yulong River, Kayaking, and world-class rock climbing.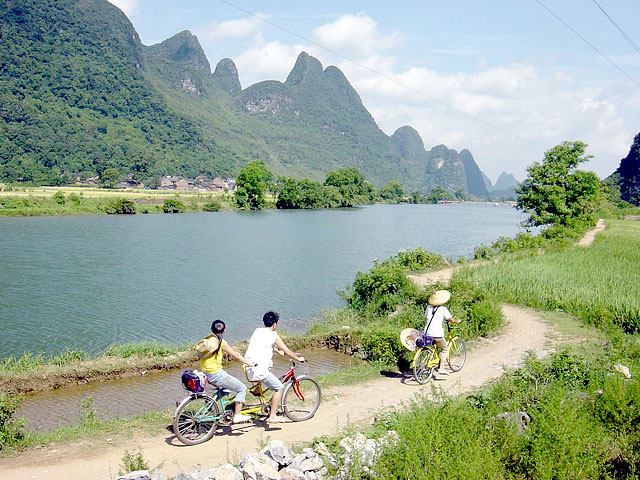 Longji Rice Terraces area
Just 2 hours away from Guilin, you'll find the awe-inspiring Longji Terraced Fields. Set amongst the minority villages of Zhuang and Yao, the area offers great hiking opportunities for outdoor enthusiasts. A more challenging route is from Ping'an to Dazhai or the other way, which takes about 4–5 hours to the in-depth beauty along the way.