HOT company year-end gala event 2015 in Longsheng
January often mark the end of one year to Chinese people, before Chinese Spring Festival. There came our annual company year-end party; and as winter is also here, hot spring could not be more appealing. When they met in late January, our company end-of-the-year 2015 could be so "HOT".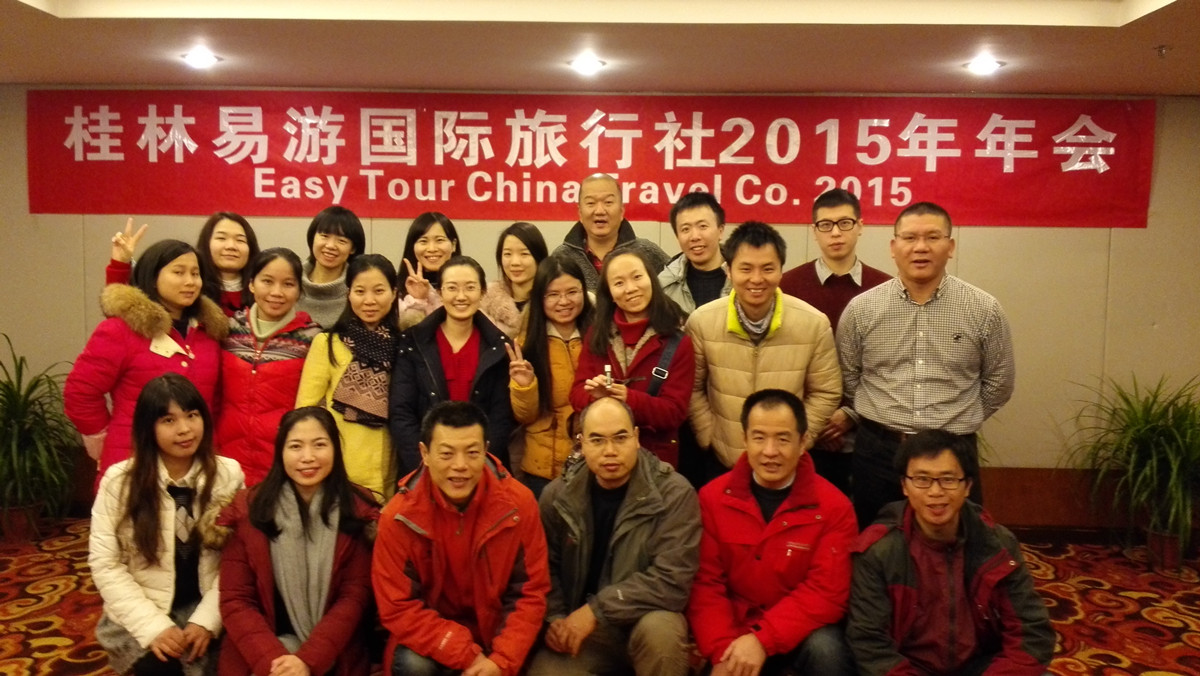 We all know that Longsheng is famous for the spectacular Longji Terraced Fields. Yet, do not miss its natural hot spring just 30 km away from the township. From downtown Guilin, it took us about two hours to reach Longji Rice Terraces scenic area; and next came an one-hour drive to Longsheng Hot Spring Resort.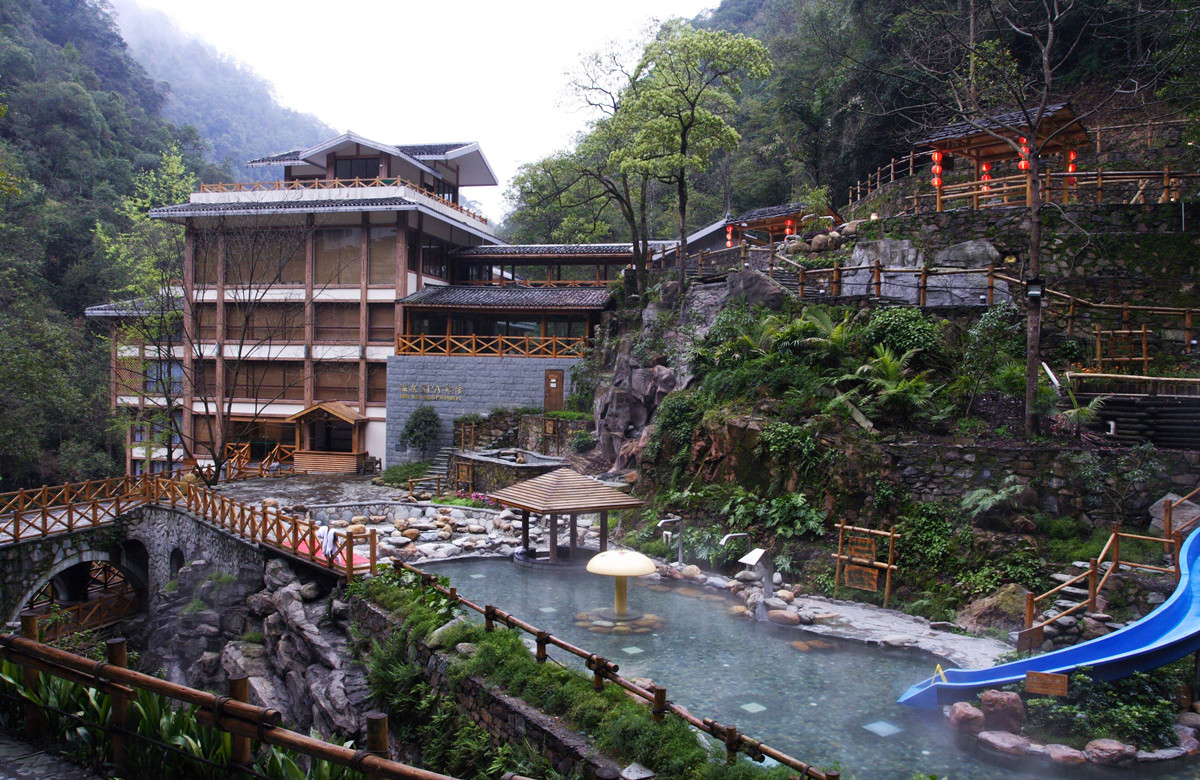 Our year-end party started with Mr Wei Wu, the General Manager giving his opening speech. Inspiringly, he made an introduction to company development of 16 years from 1999, and business goals for the new year. Then, all staffs were rewarded with year-end bonuses for their hard works in the past year.

After that, we enjoyed a warm-hearted dinner at the Miao-style long table banquet. For the coming Year of Monkey 2016, we toasted and sent our wishes to each other.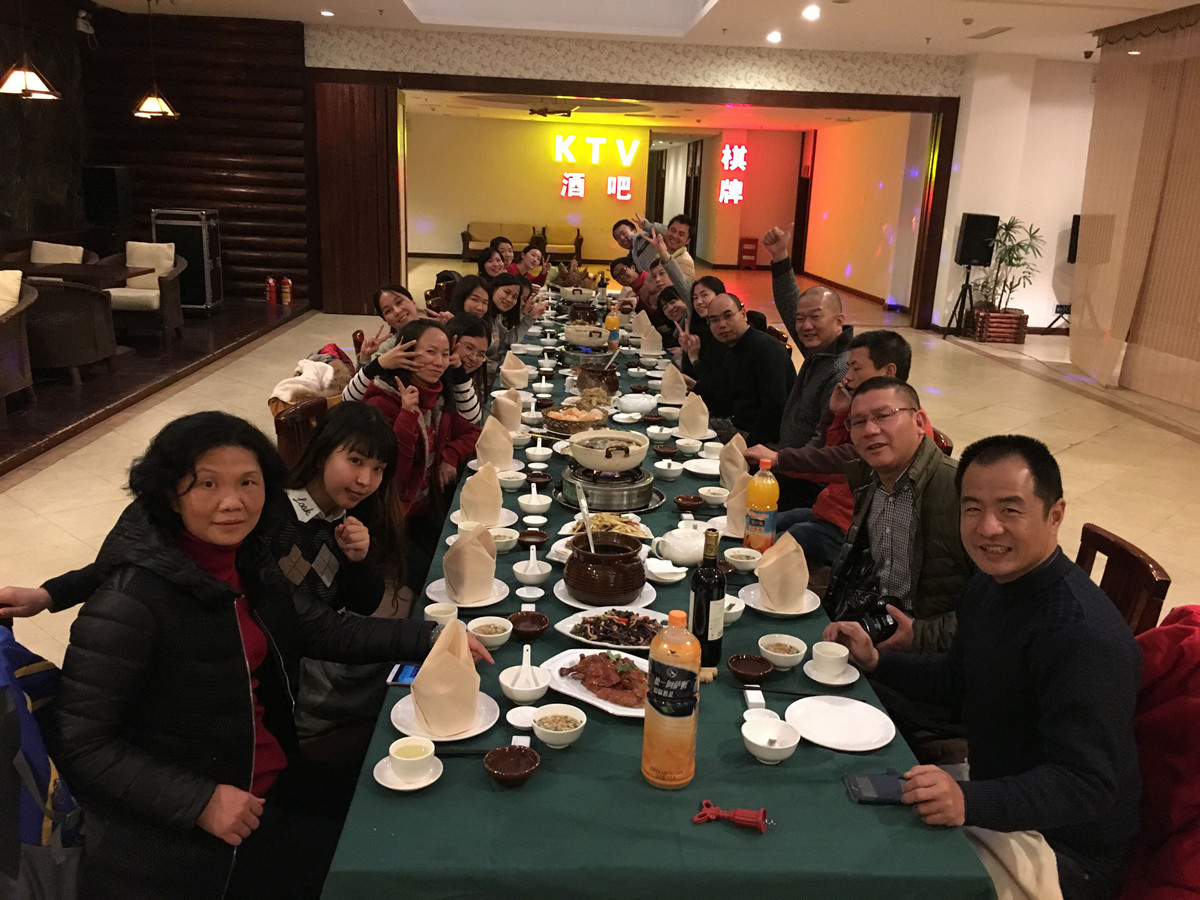 The time after dinner was given over to Performance & Prizes session. Several types of prizes would be given to both group and solo performances. We were divided into three groups, and prizes would be awarded to the group performance. Each group needs to cooperate well to win; and also, there are chances to show one's talent. Finally, there came to the exciting "lucky draw" of cash prizes. All the time the party proceeded in a cheerful atmosphere.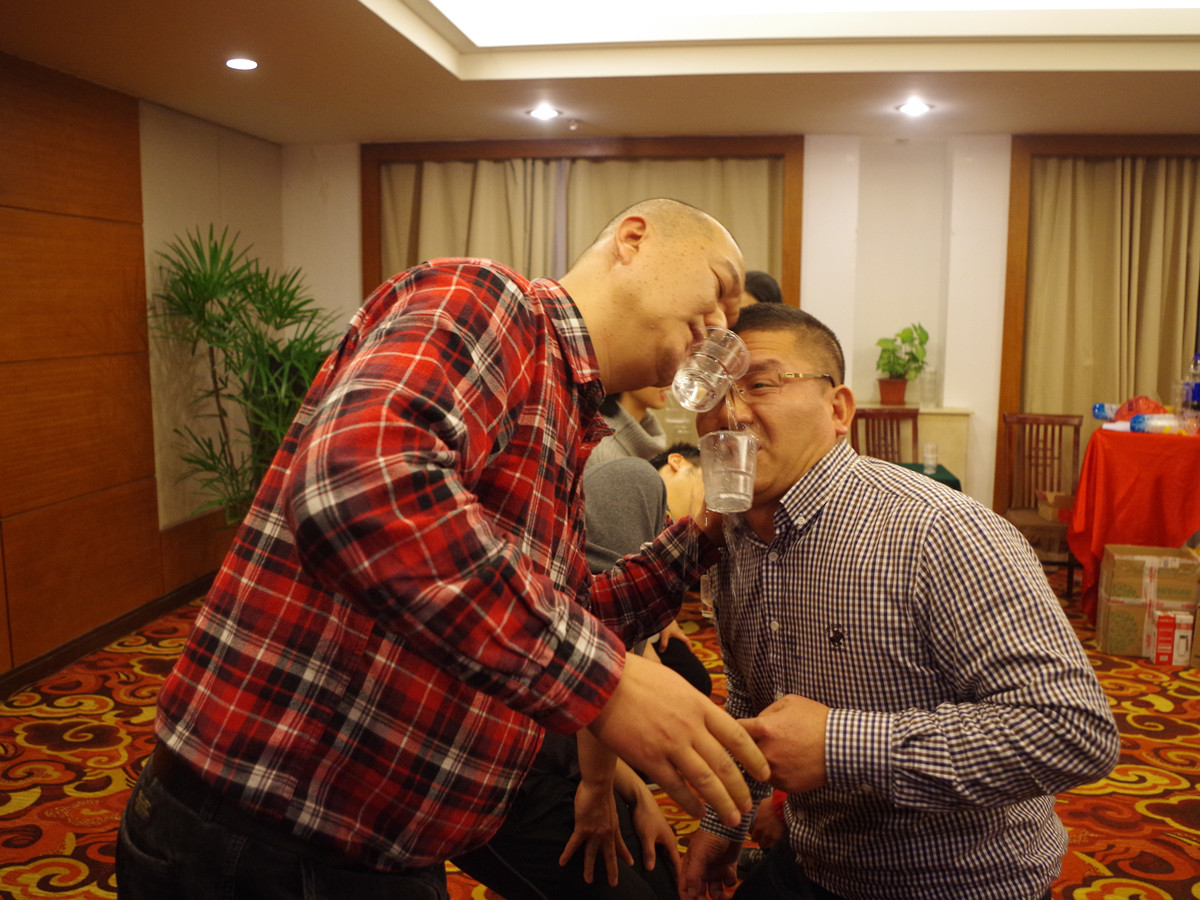 Happy hours would go on. Nothing can beat soaking in a hot spring for a winter day. Longsheng Hot Spring resort, consisting of 16 springs, is a most famous hot springs in south China. The water spout over 1,200 meters from underground withtemperatures ranging from 45C(113F) to 58C(136F). Spring pools are made of stone, retaining a very natural feeling.