Long Hair Festival of Red Yao minority in Longsheng Guilin
Red Yao women, a minority ethnic group from Huangluo Yao Village in northwest Guilin's Lognsheng county, held the first Long Hair Festival of its kind for celebrating the annual Lunar March 3 Day on April 9, 2016.
Women of the ethnic Yao people have an average hair length of 2.3 metres. Usually their long, black hair are kept wrapped under headscarves; but during the festival, they finally let their hair down to wash and comb out their locks by the river. Tourists flocked to the village to catch such a rarely-seen scene.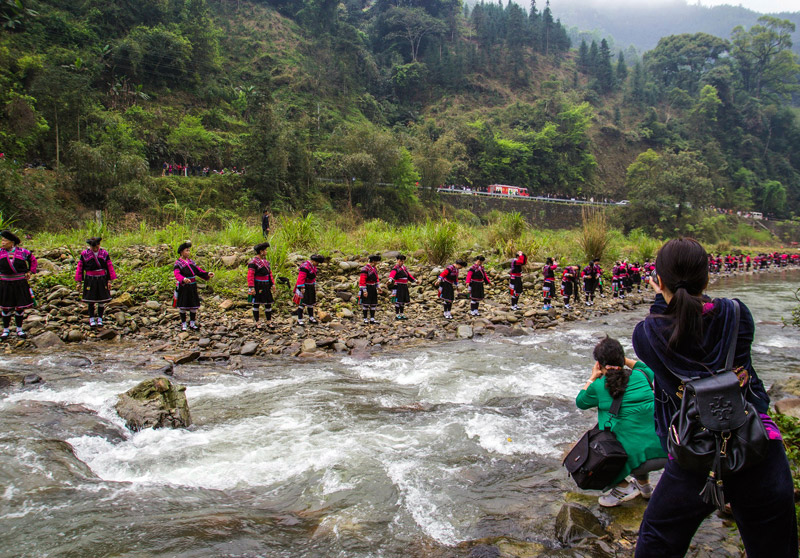 Their hair, an ancient tradition, could only be let down in the presence of close family. If a man happened to stumble upon a woman with her hair revealed, he was forced to spend three years with her family as their son-in-law. But the women abandoned tradition in 1987, and now proudly show off their amazing tresses in public.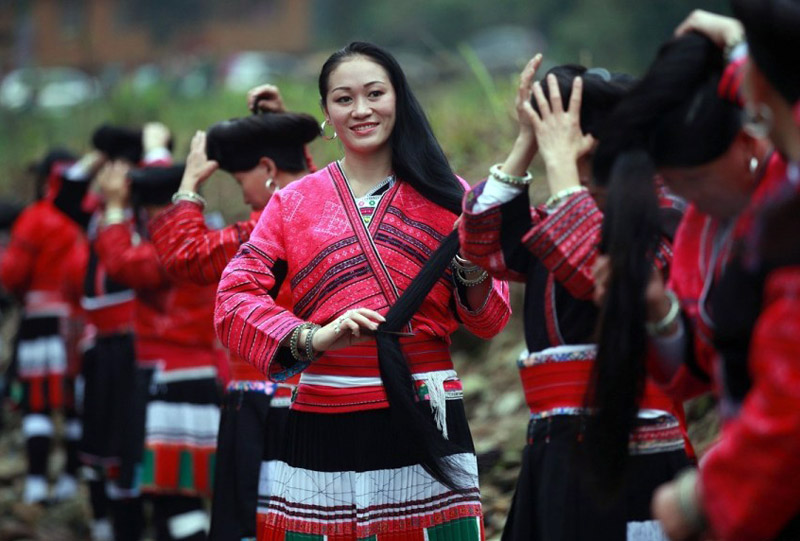 Why Red Yao women let their hair grow so long? It is believed that a woman's long locks will bring longevity, wealth and good fortune to her family. They can only cut their hair once in their lives on their 18th birthday, when the young woman is supposed to begin looking for a lover.
If you visit Huangluo Village, you can recognize one woman's social status based on their hairstyles.

A young unmarried woman will wear her hair covered by a black scarf.
A married woman with no children will wear her hair down in two braids.
A married woman with children will wrap her hair around her head like a turban and wear it with a bun in the front.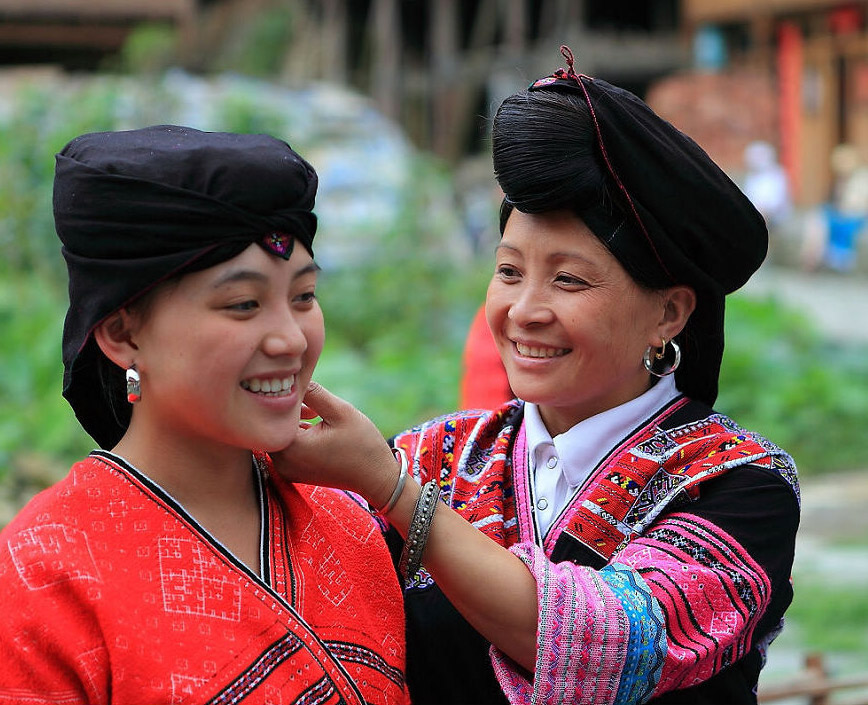 Huangluo Village numbers around 82 households of Red Yao minority within Longji Terraced Fields scenic area. The ancient settlement is known across China as the "Long Hair Village" and is even recognised by the Guinness world book of records as the "world's longest hair village".
Save