Yangshuo-style stuffed dishes
If you plan to travel in Yangshuo, there are good chances to try some local delicacies, like the well-known beer fish. Also, a wide variety of stuffed dishes - called Niang 酿 in Chinese - are also a great treat for your stay.

Consider the dumpling, minced meat and greet vegetables as the fillings are wrapped in some kind of dough. Why not appy the idea to stuff other things? That's just what Yangshuo people was thinking. Yangshuo is known for its over 32 variations on the stuffed foods theme, including snails, Tofu, fruit, flowers and vegetables.

Yangshuo Stuffed Snails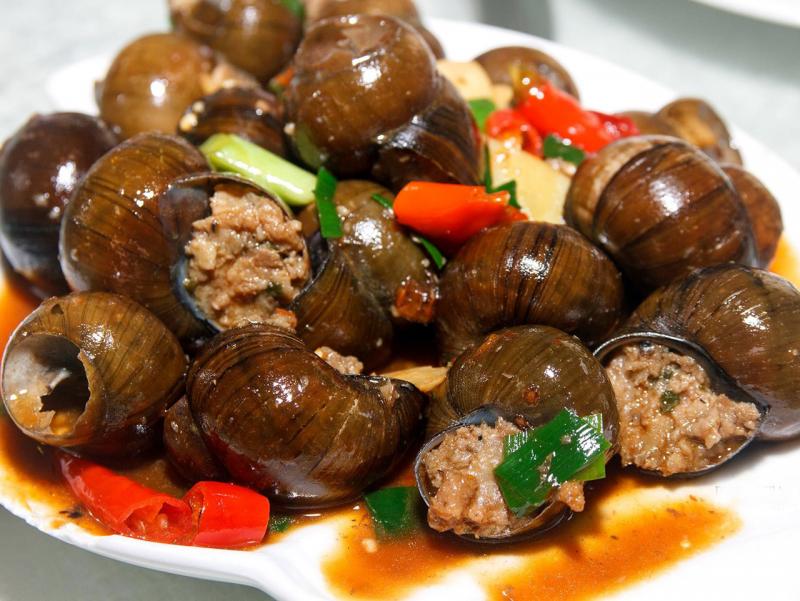 Stuffed Snails are a particular specialty of Yangshuo region. The fleshy insides of the snails are scooped out, mixed with minced pork, mint, ginger and salt; then stuffed back inside the shell before being cooked in a light sauce.

Stuffed deep-fried tofu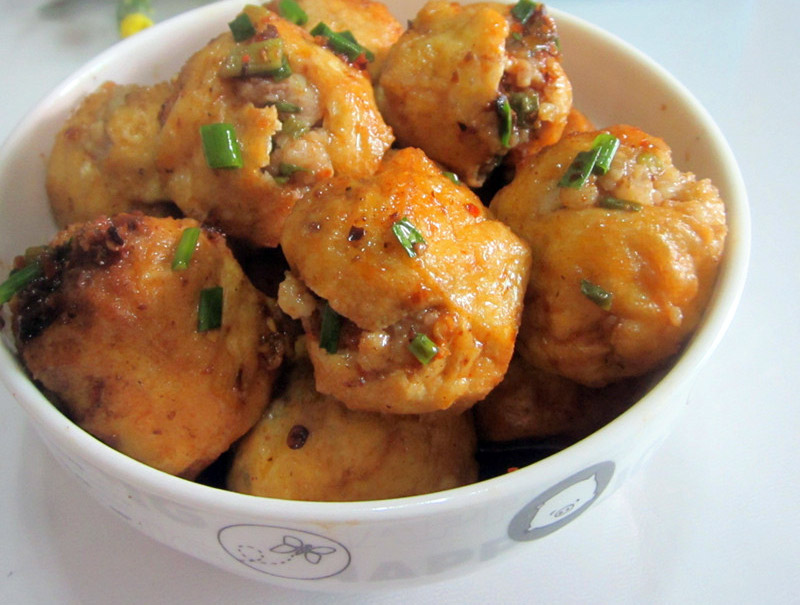 Stuffed deep-fried tofu is an indispensable dish for Chinese Spring Festival celebration in Yangshuo. Deep fried Tofu puffs are filled with a mixture of minced pork, green onions and salt. They are steamed over high heat for about 30 minutes.
Minced pork stuffed with Pomelo Peel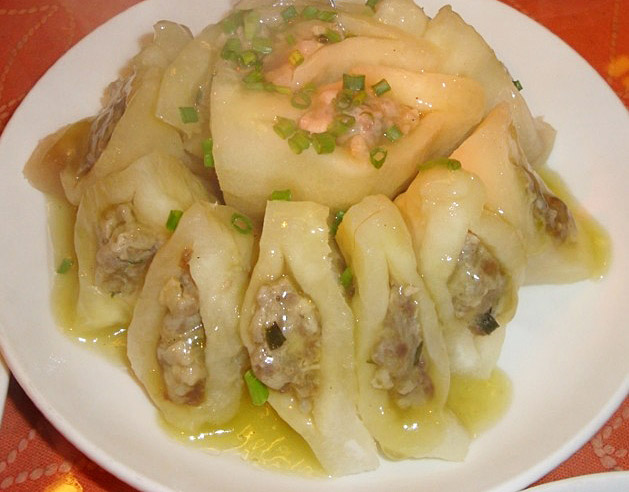 Yangshuo produces very sweet and juicy pomelos. Try it fresh and savor the fruit pulp. And not a case of waste, the pomelo peels can be stuffed and cooked with a mild sauce.

Stuffed Pumpkin Flowers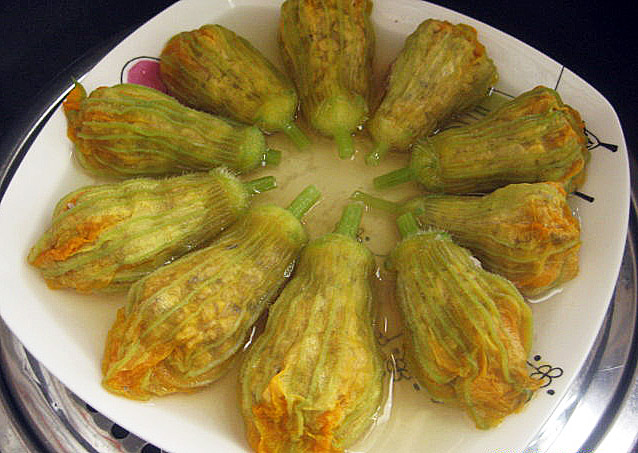 Freshly picked pumpkin flowers are popular to stuff in Yangshuo. First mix the minced meat, some greens like chives and salt; then each flower is filled and the petals are folded over. Have the stuffed ones in high heat for about 15 minutes in a steaming basket.

Egg Wrapped Dumplings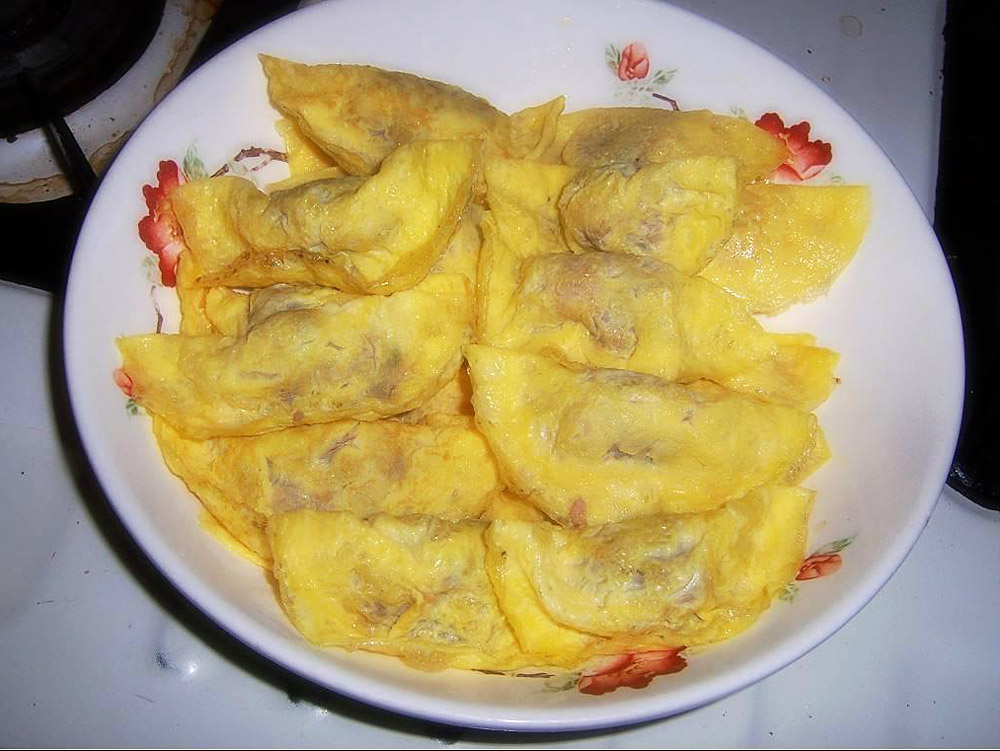 Egg Wrapped Dumplings are made with beaten egg for the outside and a mixture of minced pork and spring onions as the filling, before being cooked in a little water. They look like mini omelets with a pork filling.
Yangshuo stuffed dishes are featured with some local ingredients, including peppers, tomatoes, mushrooms and much more. If you travel to Yangshuo, a number of amazing stuffed food are offered there. Also, there are good chances for you to try your hand at them on a cooking class.