Home
> About Flying Tigers
About Flying Tigers
The 1st American Volunteer Group (AVG) of the Chinese Air Force in 1941-1942, famously nicknamed the Flying Tigers, was composed of volunteer pilots from the US and recruited under presidential authority and commanded by Claire Lee Chennault who was a retired US Army Air Corps officer and had worked in China since 1937. The group first trained in Burma before the American entry into World War II with the mission of defending China against Japanese Air Force. Then in July 1942, the AVG was replaced by the US Army 23rd Fighter Group, which was later absorbed into the US 14th Air Force with General Chennault as the commander.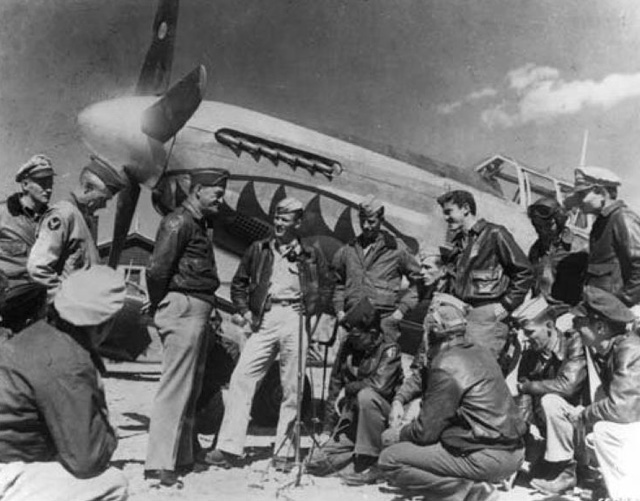 As the eastern regions of China were under Japanese occupation, so all of the foreign material destined for China's arm forces were transported via Burma Road which's leading to China. In order to protect this route and also in order to break Japanese's water transportation in the sea; Flying Tigers came and based in Kunming of Yunnan Province, Guilin and Liuzhou of Guangxi Province in 1942 until 1944.
Flying Tigers came to Guilin on June 11, 1942 and garrisoned in YangTang airport which is a flat place among the limestone mountains and 8 kilometers away from Guilin city proper. At the beginning, Flying Tigers had only 12 fighters and bombers in Guilin, but in 1944, more than 200 different planes garrisoning here. During the war, Flying Tigers was bombing the Japanese Army's bases in south and east China and Japanese water transportation in the sea; it helped Chinese army get back the air control and made the locals avoid the Japanese bombing. During their stay in Guilin and China, Flying Tigers pilots shot down more than 2000 Japanese planes and shot dead more than 67000 Japanese soldiers. Flying Tigers did great contribution and won great honor in the War of Anti-Fascism. Due to its great contribution, Flying Tigers has been always highly respected by all the Chinese people and sure, will be remembered by Chinese generation to generation.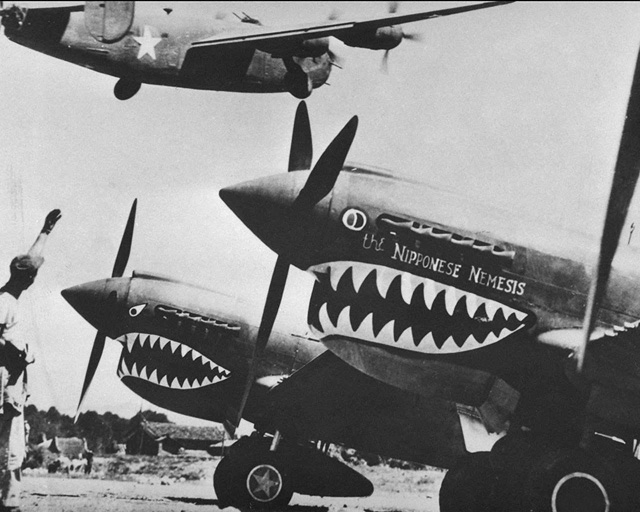 Today, the vestige of the original Flying Tigers base can be still seen in Guilin and its neighboring area.
1.
Flying Tigers' Guilin YangTang airport and Flying Tigers Guilin Heritage Park
2.
The Exhibition of the Remains of Flying Tigers' crashing bomber in Xing'an County of Guilin
3.
The Preserved Flying Tigers Barracks and the Plane Hangar Cave in Liuzhou, Guangxi