Yangshuo Countryside Tour by Local Golf Car
Yangshuo has beautiful and peaceful farmland and it is always one of the best places to enjoy both the unique shaped limestone hills and Chinese agriculture. It is also a good place to go close to Chinese farmers and know real China.

However, the countryside dirt roads are narrow and pumping, not good for buses or cars. In middle of 1990s, some of the local farmers found out a new way for the tourists to go to their farmland – riding their own three wheels motorbikes. Then this way started to be warmly welcome and widely accepted by those who didn't want or couldn't ride bikes.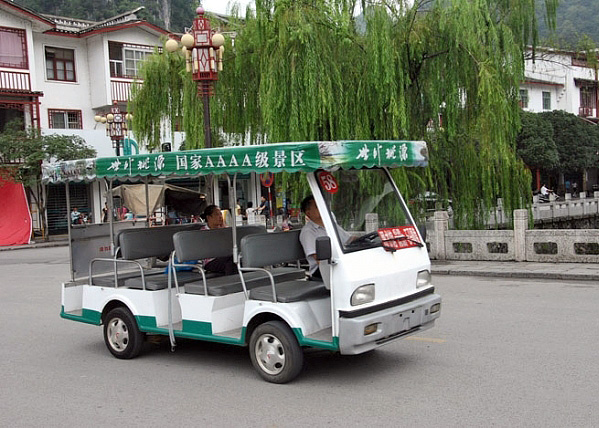 But a couple of years ago, those three wheels motorbikes in Yangshuo were forbidden due to environment protection purpose. Those small electric engine cars were introduced into Yangshuo. The local government started to use these cars to open the bus service lines in the town and its surrounding areas. This was the first time Yangshuo has its local public bus system. The cars look quite similar to the golf cars, so the locals just call them "local golf cars".

Right now, there are many different ways for the tourists to choose to go to the countryside in Yangshuo – bikes, electric bikes or golf cars. For those who don't want to ride bikes can hire a golf car to see more in Yangshuo.


Top Attractions in Guilin