West Street (Xi Jie), situated in the town center of Yangshuo, was built during the Sui Dynasty around 590 AD. Though having experienced much wind and rain, it is well reserved and each year, approximately 100,000 foreigners come here to travel or attend advanced studies. Many foreign visitors are so attracted to West Street by its unique mix of cultures that they have decided to settle here.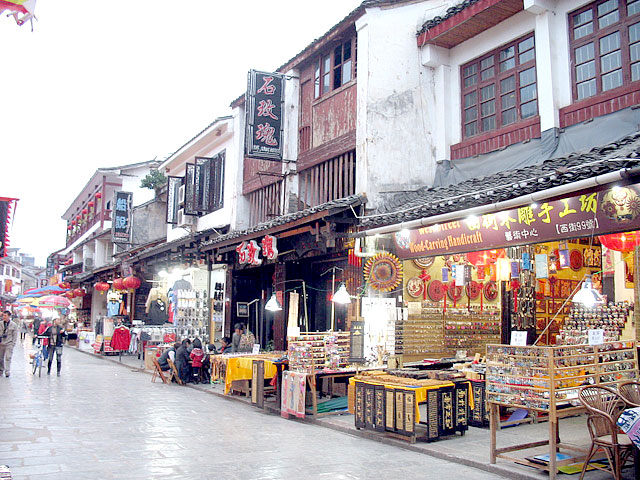 West Street is about 517 meters long and 8 meters wide, winding its way in an 'S' shape along its length. It is a typical example of a southern China street for its courtyard-setting and marble pavement. West Street is filled with shops and stands selling various kinds of snacks and souvenirs. You will be surrounded by the traditional folk life and international elements.
West Street reflects different atmospheres at different times: peaceful and calm in the daytime, while bustle and trendy in the evening. Traveling to West Street is an intimate touch with nature, landscape, soul and yourself. It drives away your pressures and worries, and fill your heart with pleasure and relax.
Top Attractions in Guilin