Ping An Zhuang Village is the most famous village in Longji scenic area. It is a typical village of the Zhuang ethnic village with around 100 households, all of whom are Zhuang ethnic people. Villagers make a living by cultivating rice-terraced fields and planting rice. After generations, huge groups of rice terraces were formed.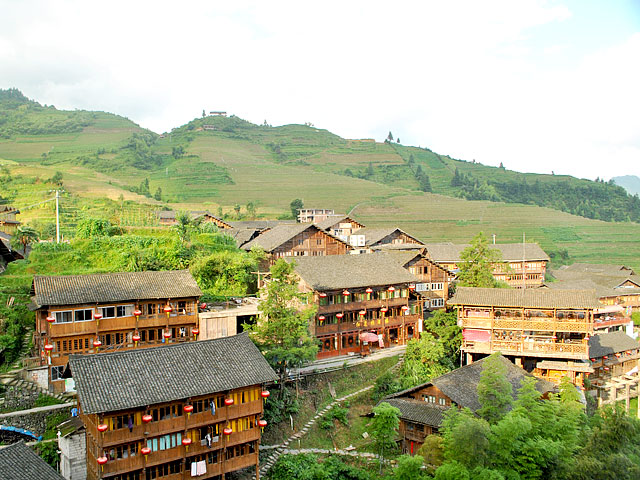 The village still retains the features of costumes and life style of the ethnic Zhuang. Men wear short gowns made of hand-loomed cloth, while women wear head gears and white clothes adorned with flower patterns. Almost every household makes a kind of sweet rice wine of low alcohol degrees. The wine is brewed in a very primitive way. Villagers put fermented glutinous rice in the wooden bucket, and put it on the open fire. The wine will stream down from the bamboo pipe stuck in the middle of the bucket.
The best time to visit is in April, when the rice terraces are filled with water. The scenery here in other seasons also has different features. In summer, the green seedlings dance together with the breeze. When autumn comes, the fields are covered in gold. The fields of snow in winter are also an unforgettable picture for tourists.
Top Attractions in Guilin