The town of Xingping, lying by the east bank of Li River, is an old town with a history of over 1,300 years. It is also a place which epitomizes the creams of scenes along the Li River. Xingping is well-known for its still waters, grotesque peaks, steep cliffs, and fantastic landscape.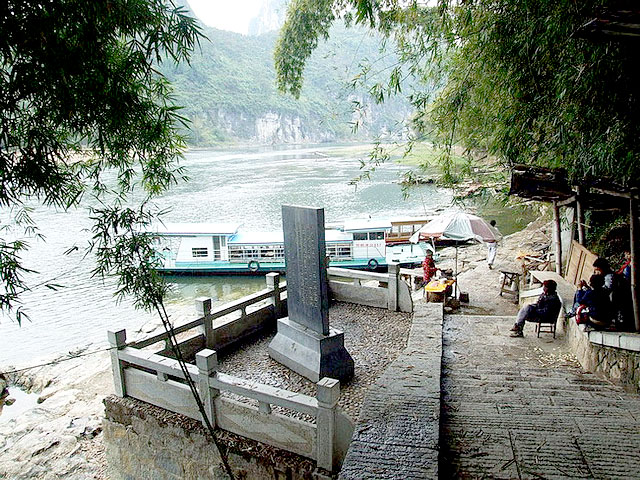 Towering here are several picturesque peaks. One looks like a "Beauty looks at herself in a mirror," another seems to be a "General draws his sword"… These hills and peaks set off by bamboo-groves and willows in verdancy and houses and villages along the bank turn out a series of ink-and-waters as the cruise goes along. Sometimes they dip onto the riverbed and at other times go right up to the top of the peak.
This area has many landmarks including Mural Hill, Snail Hill, Lotus Crag, and Fishing Village which can be seen from the Li River cruise. You can walk up to Yangdi along the River from here (around 5hrs).
Those interested in hiking can take the 5 hr walk to Yangdi or ferry across the river and trek to the Stone City. Alternatively hire a local boat and go up and down the river to appreciate natural wonder.
| | |
| --- | --- |
| Admission fee: | free of charge; |
| Opening hours: | 24 hours; |
| Location: | 25 kilometers away from Yangshuo town; |
| How to get there: | There are buses from Yangshuo Bus Stations to Xingping every 15 minutes; and it takes about 40 minutes to reach it. |
Top Attractions in Guilin