Longsheng Hot Springs National Forest Park
Longsheng Hot Spring is located in Longsheng Hot Spring National Forest Park in Longsheng County, Guilin. Longsheng Hot Springs National Forest Park is 132 kilometers (about 82 miles) northwest of Guilin and covering an area of 260 hectares (about 642 acres), the park boasts a dense primeval forest, various rare animals and plants, as well as its famous hot springs. The weather here is very pleasant with an average year round temperature of 17℃ (about 63℉) providing a nice escape from the summer heat.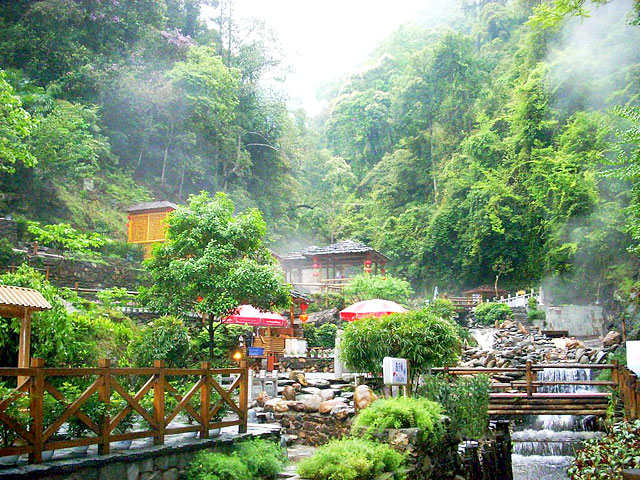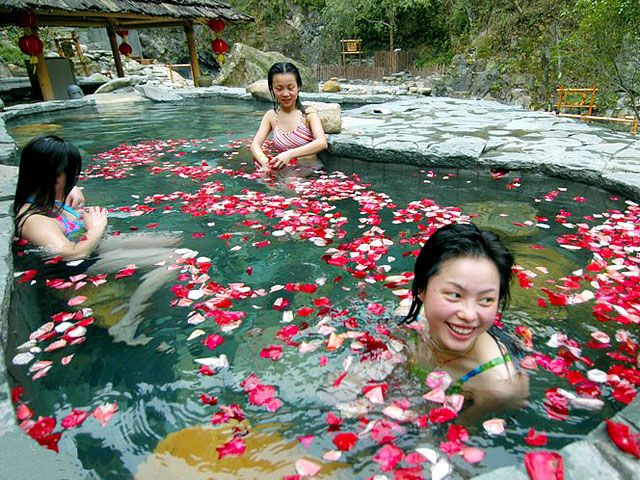 Longsheng Hot Spring water comes from 1,200 meters deep rock layers with water temperatures ranging from 45℃ (113℉) to 58℃ (136℉). The hot spring water is colorless, tasteless, pure and clear. After the national geology and mining, the light industry, the medical department expert's appraisal, Longsheng Hot Spring water seepage is fine natural drinks with the mineral water and the medical mineral water, the related emission target, the biochemistry target conform to the national standard, the water also includes the lithium, the strontium, the zinc, the copper and more than ten other kinds of mineral. It is beneficial to the human body trace element. The hot spring water is good for anti- blood vessel, anti- cancer effect and so onis senile, softens, drinks with and bathes this spring hydro energyadjustment nerve to restore the balance, has the hypnosis, theanalgesia function, to the neuralgia, the arthritis, the rheumatismpain, the diabetes and guards against escapes sends, has the good curative effect. The hot spring altogether has 16 hot springs, about the composition two spring's groups, total flow is 6.12 cubic meters/seconds, constant temperature 60.C.
But the road from the town of Longsheng to the hot spring is still under re-construction, so it is impossible to drive fast on this road now and tourists need about 1.5 hours on this road.
Top Attractions in Guilin