100th anniversary of Chengyang Wind & Rain Bridge celebrated
A celebration ceremony was held on December 1, 2012 to mark the 100th anniversary of the completion of Chengyang Wind and Rain Bridge, in Linxi village, Sanjiang Dong Autonomous County, south China's Guangxi Zhuang Autonomous Region. Dong ethnic minority residents and guests got together to attend the event.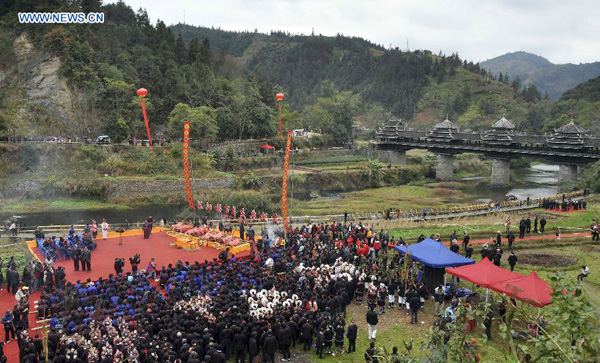 A sacrificial ceremony kicked off the celebration.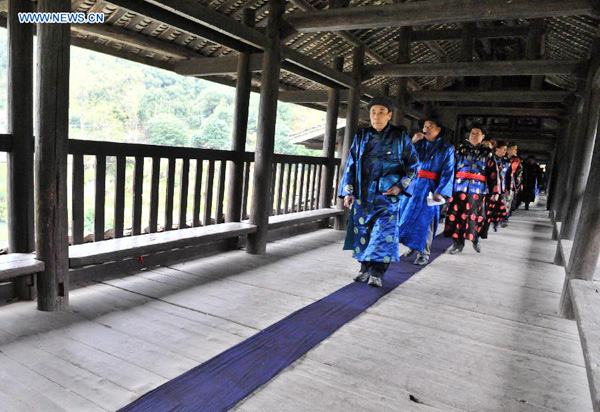 After that, a hundred respected local seniors walked through the bridge while praying for the locals.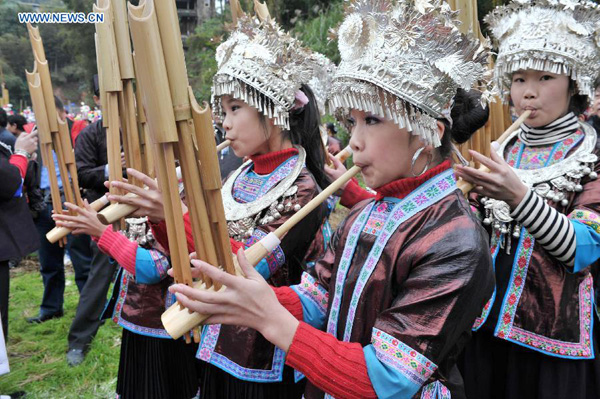 Dong girls play the Lusheng, a Chinese reed pipe wind instrument.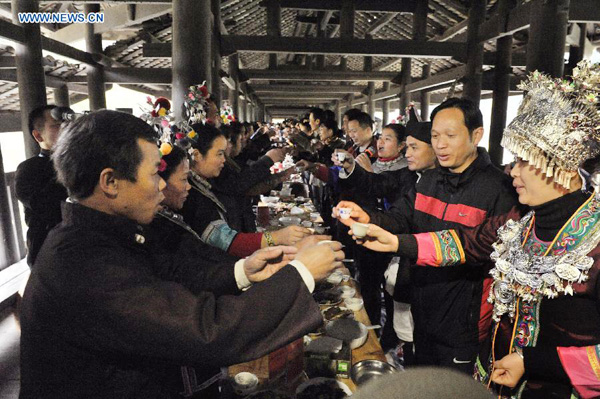 Dong people and guests exchange toasts on the Hundred Families Banquet.

Built in 1912, the 77.76-meter-long Chengyang Bridge is famed for its combination of bridge, corridor, veranda and Chinese pavilion. The most amazing thing of the bridge is that not a single nail was used in the whole bridge. It is considered by the Dong people to be the finest of the 108 such structures in Sanjiang county.