Spring hiking trip to Xingping Ancient Town in Yangshuo, Guilin
Travelers come to Yangshuo to get out of town and into the countryside. There are weeks of possible exploration, including hiking, cycling, rock climbing or any combination there. On a bright spring day, a hiking trip to Yangshuo countryside would be a exactly good idea.
On April 20, My colleagues and I made a great trek to Xingping ancient town in Yangshuo. After 1-hour drive from Guilin, we arrived at Putao Town, 40 km away from Guilin. Our 19-km hiking trip started from here, and would take around 5 hours to reach Xingping town. The trekking route: Small Yaomen Village - Shitoucheng - Xianggong hill - Dahebei Village - Xingping ancient town.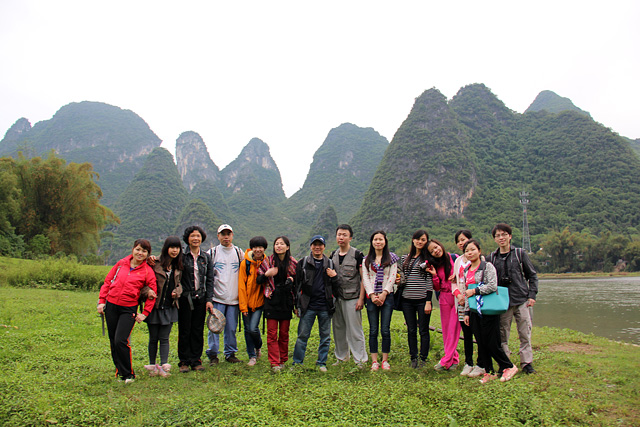 We went through Small Yaomen Village, and headed on to Shitoucheng perched among karst peaks. A steep set of old rocky stairs winds its way by the mountain sides, and led us to climb up to the West Gate of Shitoucheng. All the houses in the village have been built up entirely from limestones without the use of cement, hence the name of the village (literally "Stone Town"). The settlement has 4 main stone gates at each of the compass points and 18 lesser gates.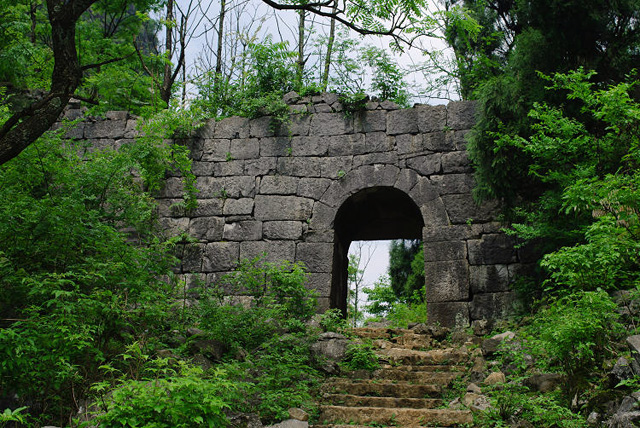 Inside the shitoucheng, the terrain is a little rough; and the narrow, rocky and even muddy path rises and falls. We hiked into this amazing old-world village through verdant orange groves and paddy fields. It took us about an hour to reach its North Gate.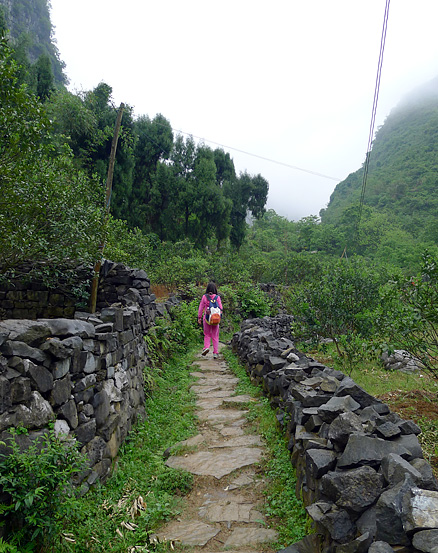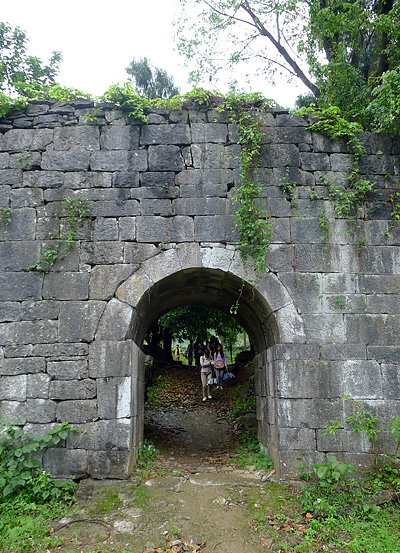 We left the village, and contined on the hiking tour. Along a wide and paved road, we reached to the foot of Xianggong hill with an hour. People can climb up to the hilltop and enjoy a great view across the karst landscape. Waves of misty peaks stand out from the rich green valleys, and stretch into the distance, Actually, the peak is a famous shooting base for photography.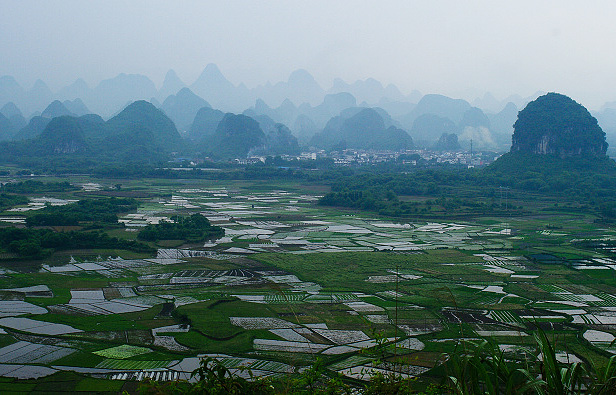 Our next stop is Dahebei Village, a scenic place at the western bank of Li River. The picture on the back of the Chinese 20 Yuan note was taken here. After a 2-hour hike from Xianggong Hill, we went into the village and walked by the riverside. The surroundings is indeed gorgeous, with green karst peaks rising directly from the river and rice fields. With the soft breeze and beautiful sights, it was a great refreshment to us.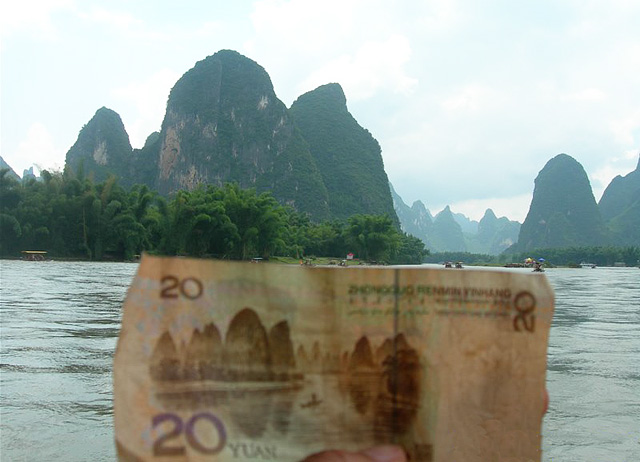 Opposite to the village stands the famous Xingping Ancient Town. It took just 2 minutes to across the Li River by public ferry boat. From the Xingping Pier, we had a relaxing stroll along the well-preserved old street to the car park. Our hiking trip came to an end; and then, we transfered back to Guilin.